Shubb Capos

For more than forty years the name of Shubb has been synonymous with intelligent design and quality manufacturing. With more than five million capos sold, the Shubb Capo is the first choice… often the ONLY choice… of discerning musicians worldwide.
Rick Shubb began crafting capos in 1974 while he was working as a professional banjo player, a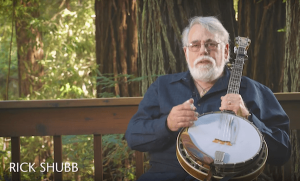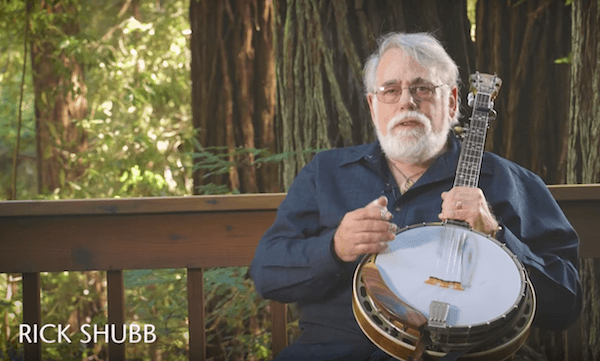 nd was unsatisfied with the options for capoing the banjo's fifth string. Together with his student at the time, the machinist Dave Coontz, Rick created the first batch of Shubb banjo capos. Shortly thereafter, Rick and Dave created their first guitar capo, which quickly gained the attention of players and retailers.
The original Shubb design remains among the most popular guitar capos, and Shubb has added partial capos, light-weight designs, banjo and ukulele capos, and the new Fine Tune Capo to its lineup. No matter which Shubb product you use, you're getting the best of Rick's 40+ years of absolute dedication to meeting the needs of musicians.
Visit Shubb.com to learn more.
Shubb Capos's Blog
A look at Shubb's two main guitar capo designs.

Read More
For more than 40 years, Shubb's standard design has been a favorite choice for pickers everywhere.

Read More
Joe K. Walsh demonstrates using Shubb's yoke-style capo on a Northfield octave mandolin.

Read More
The classic Shubb design in lightweight aluminum.

Read More
Enter for a chance to win a capo, T-shirt, and hat!

Read More
Get the flagship Shubb Capo Royale models at a 30% discount for a limited time!

Read More
Bonnie Raitt performs one of her signature songs with Jackson Browne at the 2022 Billboard Women In Music Awards.

Read More
Rick Shubb reflects on more than 40 years of making his namesake capos.

Read More
The latest version of Shubb's legendary capo is made from titanium and features a pearl-like finish.

Read More
The Shubb Capo Royale's high-tech titanium finish has all the beauty of real gold, but is incredibly durable.

Read More
A pretty polska played on mandolin and octave mandolin by Väsen guitarist Roger Tallroth and Mike Marshall.

Read More
The songwriter talks about using a partial capo to open up new songwriting ideas.

Read More
The six-time Grammy-winning Hawaiian musician talks about the reliability of Shubb capos.

Read More
The fingerstyle guitarist talks about Shubb Capos and shows his capo-drop move.

Read More
Väsen guitarist Roger Tallroth plays a solo version of a haunting polska on an octave mandolin.

Read More
Members of Väsen play an octave mandolin and nyckelharpa version of an original polska.

Read More
Watch a smokin' live performance of John Jorgenson's original tune, with his stellar gypsy jazz band.

Read More
A powerhouse collaboration on stage at Wintergrass 2018, playing the Väsen tune "Flippen" with a fun interlude of "Squirrel Hunters."

Read More
A close-up look at the capo of choice for millions of musicians worldwide.

Read More
Exclusive video of the supergroup playing Mike Marshall's tune "Egypt" live at Wintergrass 2018.

Read More
Rick Shubb tells the story of watching Chet Atkins use a Shubb Capo on national television.

Read More
Founder Rick Shubb talks about installing his first capo on Jerry Garcia's banjo neck, and about his time living with the Grateful Dead guitarist.

Read More
Founder Rick Shubb talks about his passion for working with and for musicians, and about the history of Shubb Capos.

Read More
Modern fingerstyle guitarist Andy McKee talks about using the Shubb Capo as a creative tool in composing and arranging tunes.

Read More
For more than forty years the name of Shubb has been synonymous with intelligent design and quality manufacturing. With more than five million capos sold, the Shubb Capo is the first choice... often the ONLY choice... of discerning musicians worldwide.

Read More