Capo Royale Sale | Shubb Capos
Get the flagship Shubb Capo Royale models at a 30% discount for a limited time!
July 16, 2022
Shubb is offering its flagship Capo Royale at a 30-percent discount until July 20, 2022. Made from titanium and available in various widths, the Capo Royale is lightweight, uses Shubb's familiar over-center locking mechanism, and is available in Gold and Rose Gold finishes.
To order, visit shubb.com/store/ to choose your Capo Royale,
and use promo code WMNUDMAC at checkout.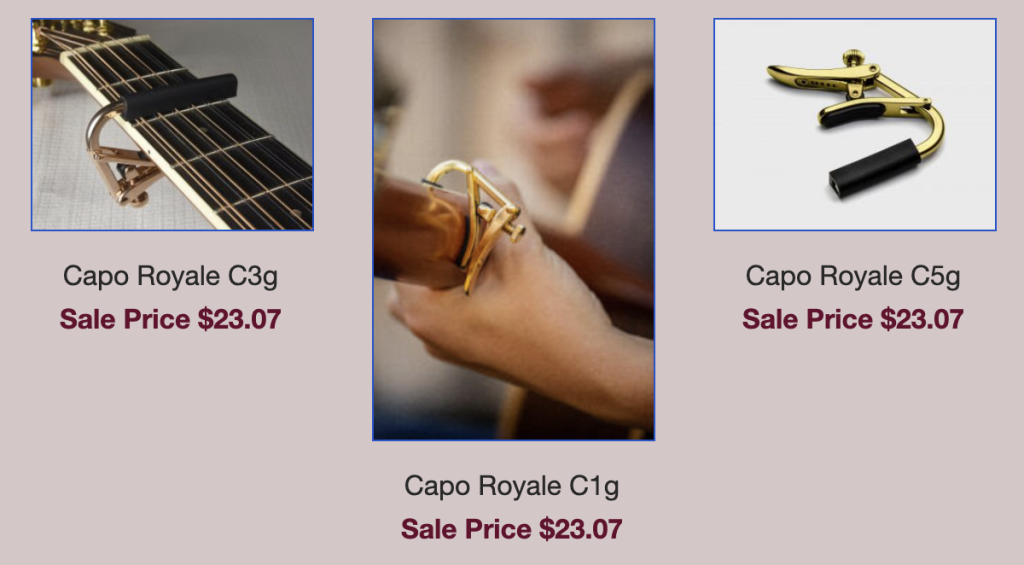 Visit Shubb.com!
Related Inside Look Posts
For more than 40 years, Shubb's standard design has been a favorite choice for pickers everywhere.

Read More
The classic Shubb design in lightweight aluminum.

Read More
Enter for a chance to win a capo, T-shirt, and hat!

Read More
Rick Shubb reflects on more than 40 years of making his namesake capos.

Read More
The Shubb Capo Royale's high-tech titanium finish has all the beauty of real gold, but is incredibly durable.

Read More
The songwriter talks about using a partial capo to open up new songwriting ideas.

Read More
The six-time Grammy-winning Hawaiian musician talks about the reliability of Shubb capos.

Read More
The fingerstyle guitarist talks about Shubb Capos and shows his capo-drop move.

Read More
A close-up look at the capo of choice for millions of musicians worldwide.

Read More
Rick Shubb tells the story of watching Chet Atkins use a Shubb Capo on national television.

Read More