California Bluegrass Association Sweepstakes | Santa Cruz Guitars
A Santa Cruz OM-PW was the grand prize at this year's fundraiser.
November 9, 2023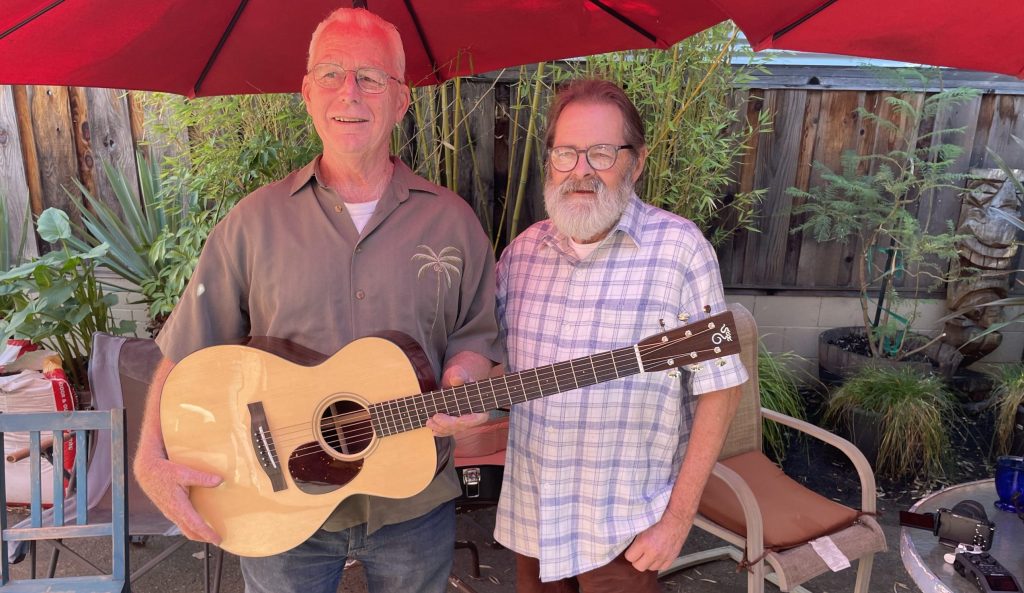 Santa Cruz Guitars provided the grand prize of an OM-PW model for this year's guitar category of the California Bluegrass Association Fundraising Sweepstakes. Santa Cruz founder Richard Hoover and California Bluegrass Association's Lisa Burns, were on hand to present the lucky winner Paul Lawton of Ben Lomond, California with the guitar on November 3, 2023. Peghead Nation also provided subscriptions to several of the sweepstakes winners, and we congratulate Paul on receiving a wonderful new guitar!
Visit Santa Cruz Guitars!
Related Inside Look Posts
A limited edition line of custom guitars made from extra-special woods.

Read More
Organic Sounds' Larry Sogolow demonstrates a selection of five new Santa Cruz guitars.

Read More
Roots-reggae artist performs his latest single on a Santa Cruz Custom D.

Read More
Santa Cruz now offers Plek setup services for guitars of any brand.

Read More
The Santa Cruz founder and flatpicking virtuoso team up for a presentation about the company at Organic Sounds Guitars.

Read More
A look at Santa Cruz' strings prior to installation.

Read More
Andy Cambria demonstrates one of Tony Rice's personal signature model guitars at the Music Emporium.

Read More
Santa Cruz founder Richard Hoover discusses "moon" spruce, choosing a top, and more on the Santa Cruz Coffee Break podcast.

Read More
A 45th anniversary message from Richard Hoover and his team at Santa Cruz Guitars.

Read More
Buy two sets of Santa Cruz Parabolic Tension Strings and get a third set free.

Read More