Derk's Discoveries: Tim Buckley, Single and in the Raw
Two new compilations offer different and revealing perspectives on the tragic folk-rock figure's complex songs
By: Derk Richardson
February 26, 2017
Had Tim Buckley lived into 2017, he would have turned 70 on Valentine's Day. It would have been fascinating to hear him sing as a septuagenarian. Would that high, aching tenor have deepened and grown smoky as Joni Mitchell's voice did? Would Buckley have continued to experiment with jazz-folk instrumentation and wild improvisation? Or would he have forged a more mainstream path and found commercial success? Might he have collaborated with his even more celebrated son, Jeff, whose career was even more drastically truncated by an early death (at age 30 in 1997)?
Buckley died in 1975 at age 28. He had recorded nine studio albums, starting with his 1966 eponymous debut and finishing with 1974's Look at the Fool. A resurgence of interest in the 1990s—fueled by Jeff's mid-'90s flash of fame—brought some previously unreleased live recordings into the market, as well as a few compilations and reissues. But as we learn over and over again, death rarely puts an end to a recording career.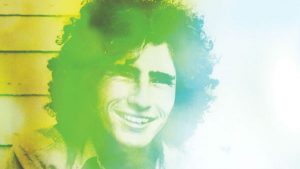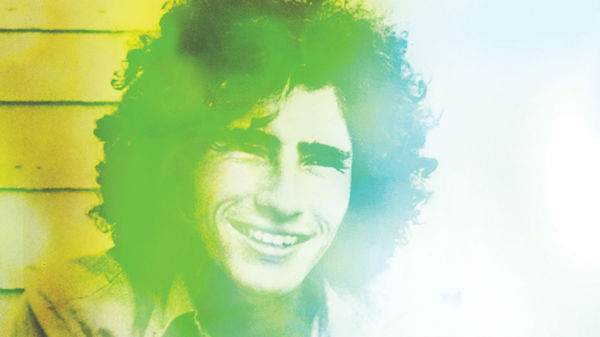 Two new releases—Wings: The Complete Singles 1966–1974 (Omnivore Recordings), and Lady, Give Me Your Key: The Unissued 1967 Solo Acoustic Sessions (Future Days Recordings/Light in Attic Records)—bring Tim Buckley back into relevance. Wings has enough signature songs ("Aren't You the Girl," "Morning Glory," "Once I Was," "Pleasant Street," "Move with Me," Fred Neil's "Dolphins," and the title track) to provide new listeners with an introduction to the range of Buckley's songwriting and performance styles. And for diehard aficionados, it offers both a new lens through which to appreciate the anguished idol; Buckley was not a singles artist in any conventional sense, but here we have a series of contiguous A- and B-sides from six of his studio albums—and the indispensable rarity for collectors, the unreleased (read "label rejected") 1967 single pairing the previously unheard "Lady, Give Me Your Key" with "Once Upon a Time."
It is the 13-song collection Lady, Give Me Your Key, however, that most demands the attention of died-in-the-paisley Buckley fans. Novices may find the vocal-and-acoustic-guitar performances—seven demo-tape songs, recorded in advance of Buckley's second album, Goodbye and Hello, and six more from an unearthed acetate—quite raw, vocally over-the-top, and sonically unpolished, especially in comparison to the landmark studio album's famously baroque-psychedelic production. But those unfettered and unadorned qualities are exactly what any extant Buckley collection needs.
Taking its title from the aforementioned newly revealed single, Lady, Give Me Your Key includes seven demos that were discovered on a reel-to-reel tape in producer Jerry Yester's archive: "Once I Was," "I Never Asked to Be Your Mountain," and "Pleasant Street," which were all re-recorded for Goodbye and Hello; "Lady, Give Me Your Key" and "Once Upon a Time"; and the only recordings of "Sixface" and "Contact." The second half of the CD is culled from an acetate recorded at Madison Sound Studios in New York City and includes three more songs eventually heard on Goodbye and Hello—"Knight-Errant," "Carnival Song," and "No Man Can Find the War"—plus three extreme rarities: "Marigold," "I Can't Leave You Lovin' Me," and "She's Back Again."
The posthumously released Live at the Folklore Center, NYC: March 6th, 1967 (Tompkins Square) and Dream Letter: Live in London 1968 (Manifesto Records) are among my favorite Buckley recordings, precisely for their minimalist settings—voice and acoustic guitar at the Folklore Center, a quartet with electric guitarist Lee Underwood, bassist Danny Thompson, and vibraphonist David Friedman in London. Lady, Give Me Your Key's solo format is as basic at it gets, somewhat unrefined, scarily intense at times thanks to Buckley's vocal histrionics, and profoundly rewarding for any listener who wants to get to the unvarnished source of Buckley's then-budding genius.
Related Recordings Posts
Discover Canadian singer-songwriter Noah Zacharin, who's within six degrees of Leonard Cohen, Joni Mitchell, Ralph Carney, and me.

Read More
Loudon Wainwright III leads his audience into the promised land of aging.

Read More