Derk's Discoveries: All in the Family
Loudon Wainwright III leads his audience into the promised land of aging.
By: Derk Richardson
November 13, 2017
When Loudon Wainwright III sat down for his one song at the piano during his concert at the Freight & Salvage Coffeehouse in Berkeley, California, this fall, his confessional verse addressed both the immediate moment and an essential truth of his career:
"Here's another song in C. / When I play piano, it's my key. / If I was playing my guitar, / I'd probably be in G, the chances are. / But here's another song in C, / With my favorite protagonist—me."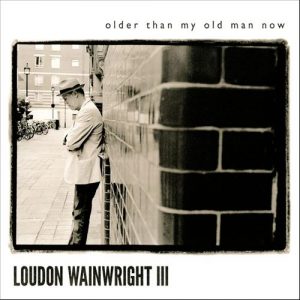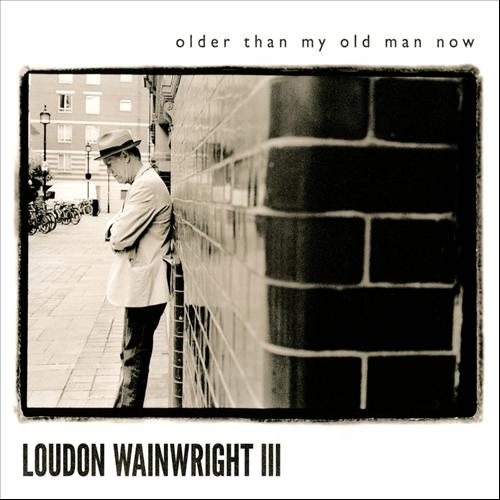 Wainwright has long been up front about the self-absorbed conceits of his songwriting, and they became increasingly evident as he passed through middle age and achieved "senior" status. In 2001, when he had just turned 55, he released Last Man on Earth. Its songs were about his "favorite protagonist" but also about his mom and his dad and his relationships with them ("White Winos," "Surviving Twin").
Ten years later, he recorded Older Than My Old Man Now, which upped the autobiographical ante considerably. Medicare eligibility, as well as the legacy of his relationships (with ex-partners Kate McGarrigle and Suzzy Roche, grown-up kids Rufus Wainwright, Martha Wainwright, and Lucy Wainwright Roche, and especially his dad, the journalist Loudon Wainwright Jr.) obviously heightened LWIII's awareness of pending decay and death, and inspired the themes of aging and mortality that run through the album.
At the Freight & Salvage, strumming or fingerpicking steel-string acoustic guitar on 15 of his 16 songs, Wainwright focused on family more than ever. He opened with a nod to the Northern California wildfires by singing "The Baltimore Fire," which he learned from the New Lost City Ramblers, and gestured to politics with his version of Mose Allison's "Ever Since the World Ended" and his own "Middle of Night" (from the 2010 album 10 Songs for the New Depression). And he revisited such old and recent favorites as "The Acid Song," "The Picture," "Grey in L.A.," "Between," and "Hank and Fred," about the day Fred Rogers died.
But his between-song patter kept returning to his kids, his grandkids, his mother, and especially his father. He sang "All in a Family," "The Days that We Die" (incorporating three generations of Wainwright males), "White Winos," and Peter Blegvad's "Daughter," and he read excerpts from his new memoir, Liner Notes: On Parents & Children, Exes & Excess, Death & Decay, & a Few of My Other Favorite Things, including a piece written by his dad.
It was a relatively short concert—maybe that comes with being 71—but it felt abundant, giving the predominantly boomer audience plenty of food for thought and self-reflection, as Loudon Wainwright III made growing old almost seem like fun.
Related Recordings Posts
Discover Canadian singer-songwriter Noah Zacharin, who's within six degrees of Leonard Cohen, Joni Mitchell, Ralph Carney, and me.

Read More
Two new compilations offer different and revealing perspectives on the tragic folk-rock figure's complex songs

Read More