| | | |
| --- | --- | --- |
| | | Banjo Courses |
Whether you're just starting out or have been playing banjo for years, Peghead Nation has courses to help you develop your playing and tune repertoire. From beginning to advanced banjo lessons with some of the finest players and instructors in roots music, you can delve into bluegrass, old-time, clawhammer, Scruggs-style, melodic, and other styles, building your repertoire of tunes and filling out your toolbox of techniques as you go. See introduction videos of all of our banjo courses below, and check out free sample lessons as well. Enjoy!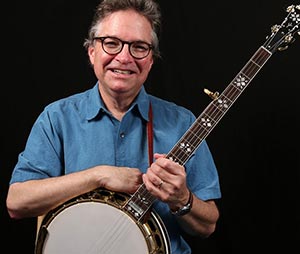 with Bill Evans
Beginner / Intermediate

• 35 Lessons

• 30 Tunes
The driving sound of the banjo is at the heart of many styles of roots music. Get started with basic chords, strums, and fingerings, along with simple bluegrass rolls, accompaniment patterns, clawhammer style, and more.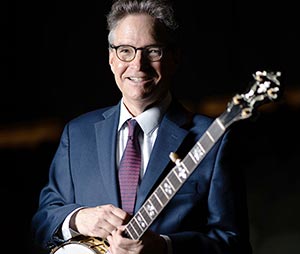 with Bill Evans
Intermediate / Advanced

• 89 Lessons

• 72 Tunes
Learn to make your banjo drive the band or play sweet melodies, with solos to well-known songs and tunes, backup techniques, and more.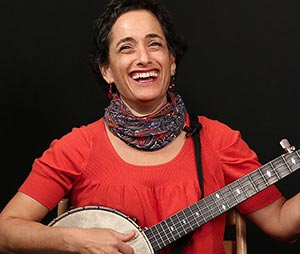 with Evie Ladin
Beginner / Intermediate

• 78 Lessons

• 61 Tunes
Learn old-time clawhammer banjo from the beginning, with basic clawhammer technique exercises and lots of great old-time and traditional songs to play.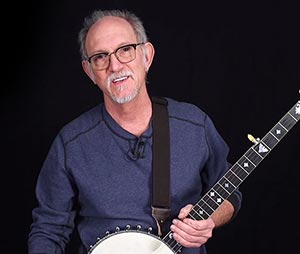 with Bruce Molsky
Intermediate / Advanced

• 20 Lessons

• 19 Tunes
Learn the tunes and techniques of some of the legends of old-time banjo, taught by one of the icons of contemporary old-time music.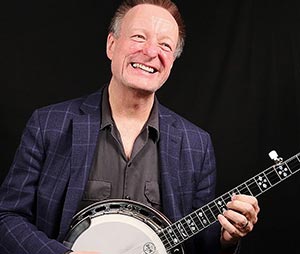 with Danny Barnes
Intermediate / Advanced

• 20 Lessons

• 9 Tunes
Roots music iconoclast Danny Barnes reveals his systematic approach to the banjo, with one-of-a-kind insights on improvisation, reading music, getting a good sound out of the banjo, rhythm and timing, and more.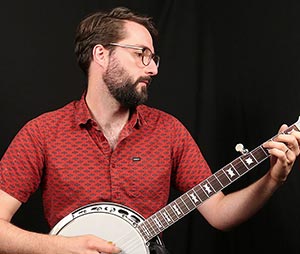 with Wes Corbett
Intermediate / Advanced

• 28 Lessons

• 18 Tunes
Learn the style of contemporary three-finger banjo used by Béla Fleck, Noam Pikelny, Ron Block, and others. With lessons on single-string and melodic style, fingerboard theory, improvisation, and more. For intermediate to advanced players.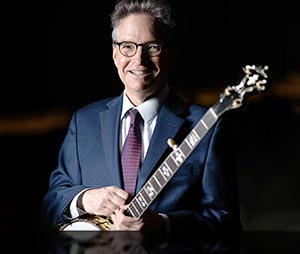 with Bill Evans
Intermediate / Advanced

• 9 Lessons

• 20 Tunes
Earl Scruggs: A Player's Guide picks up where Earl's renowned instruction book Earl Scruggs and the Five-String Banjo leaves off, teaching tunes and techniques that will help each student become a more complete Scruggs-style player.
Banjo Performances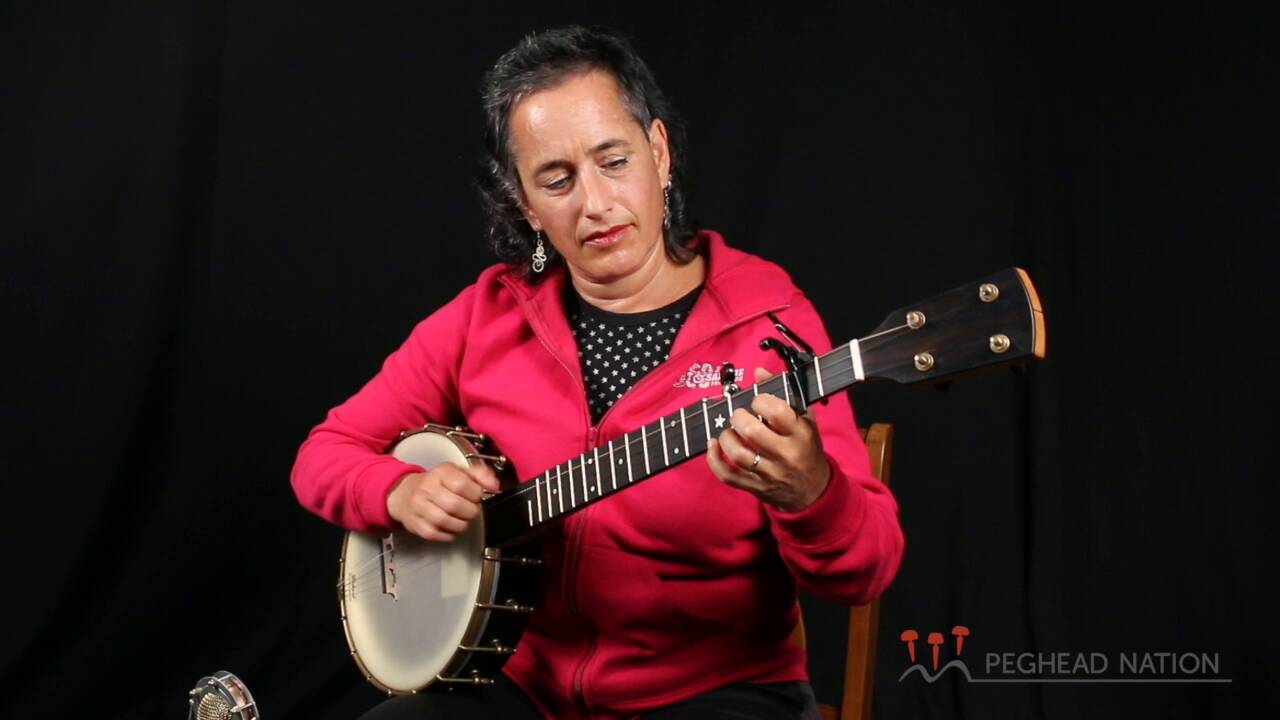 Peghead Nation's Clawhammer Banjo instructor plays a great old-time tune on a new Rickard banjo.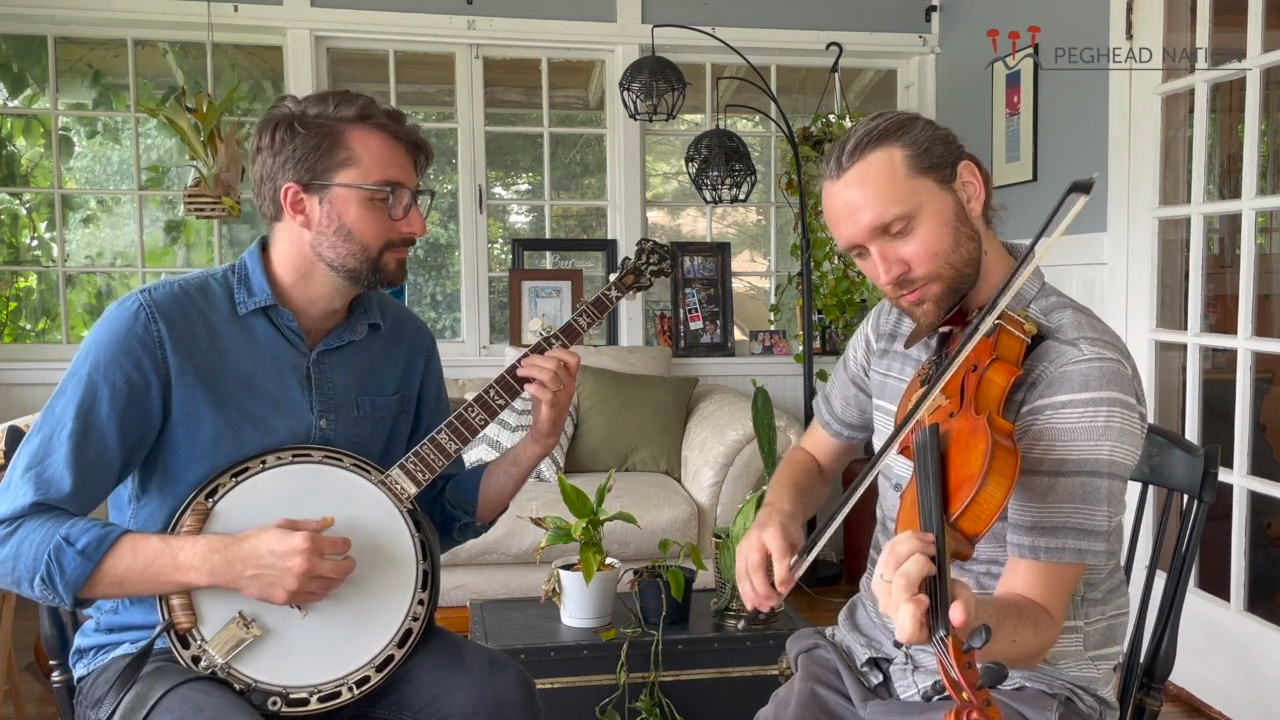 Our Contemporary Bluegrass Banjo instructor plays a bluegrass classic with fiddler George Jackson.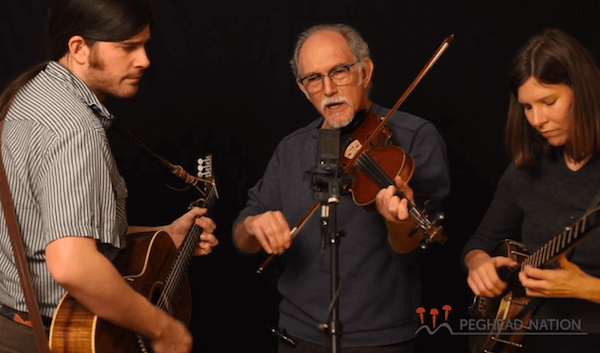 Peghead Nation fiddle and banjo instructor plays and sings a great traditional song with his trio.
Banjo Demos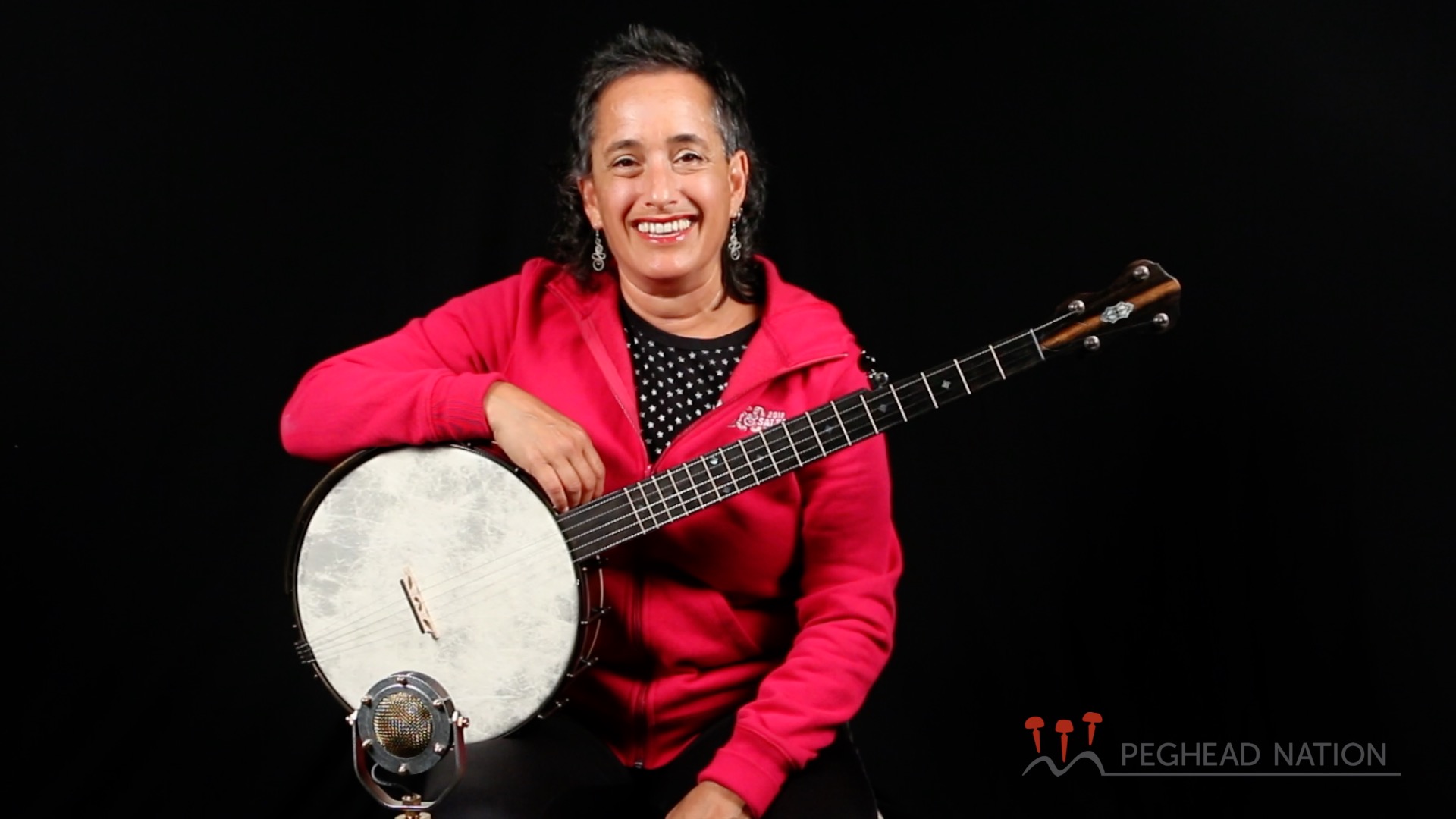 Evie Ladin demonstrates a custom-made open-back banjo.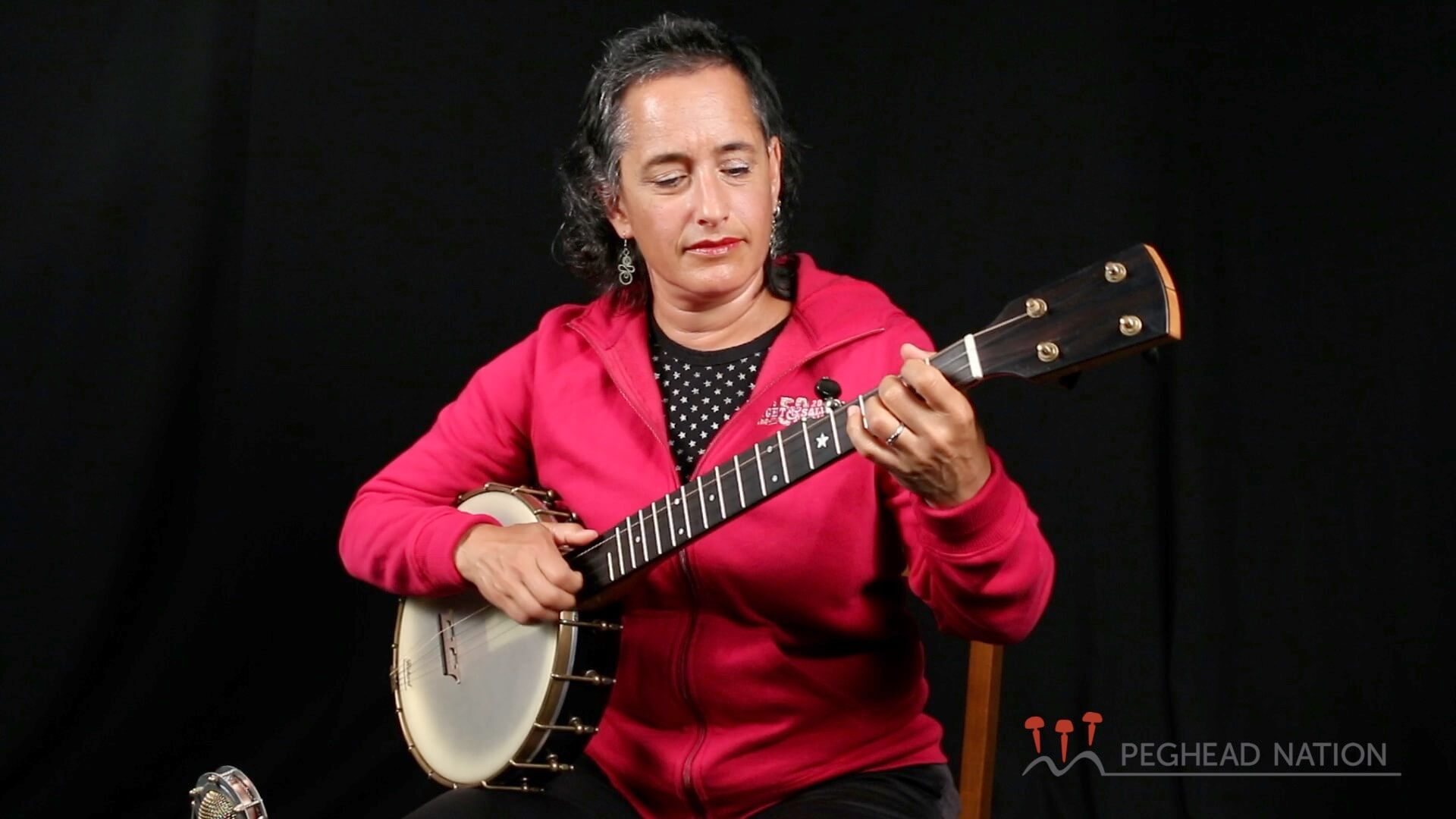 Evie Ladin demonstrates a great mid-price open-back banjo.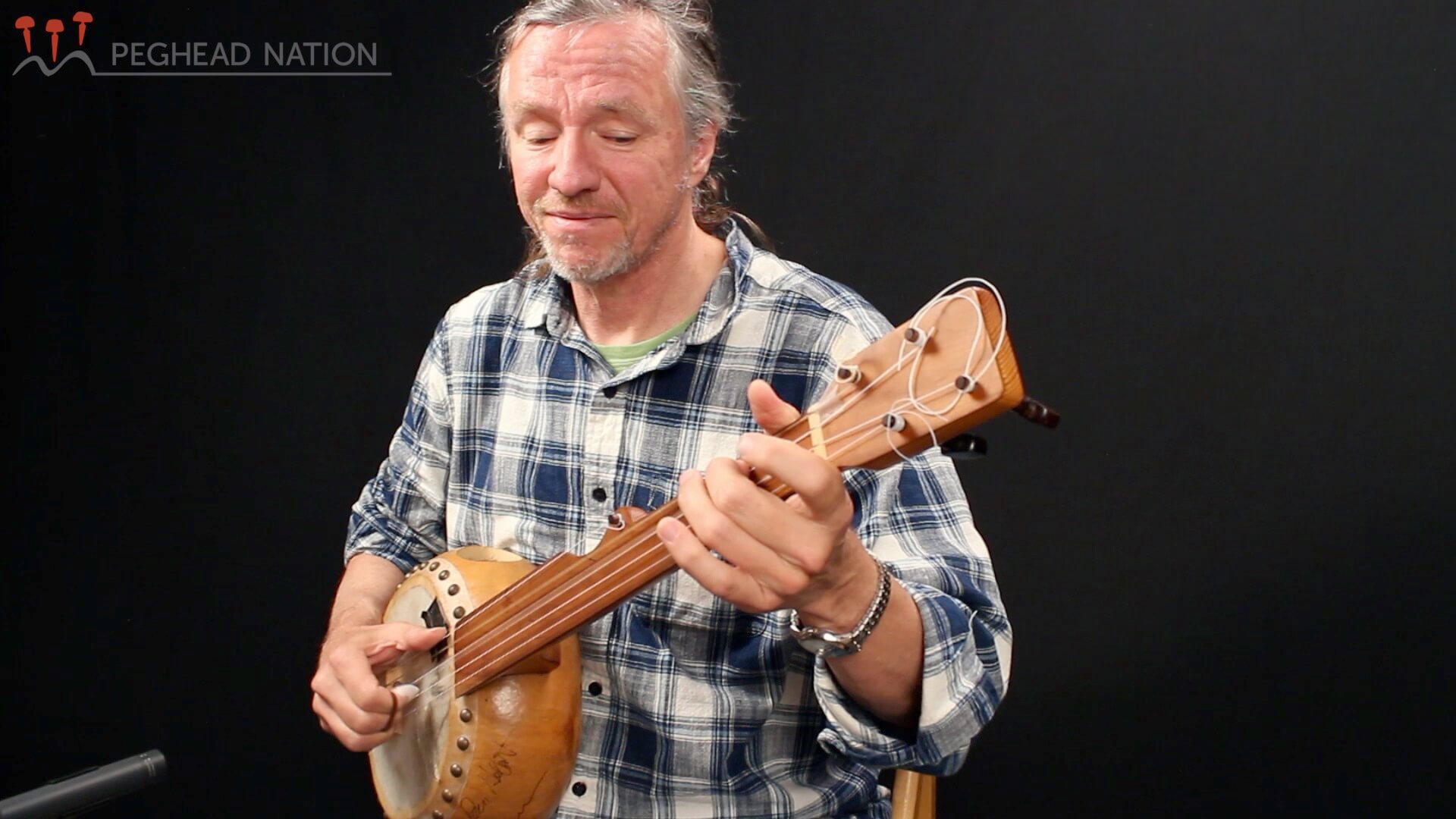 Peghead Nation instructor Steve Baughman demonstrates his fretless gourd banjo.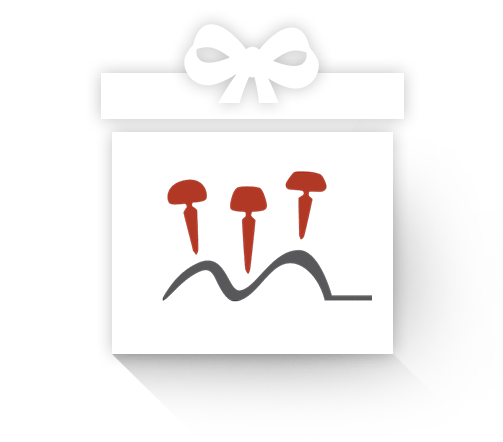 Give the gift of music
with a Peghead Nation gift subscription!
3-month, 6-month, and 12-month subscriptions available.