Derk's Discoveries: When Picking Is Your Passion
Tyler Grant and Robin Kessinger infuse their acoustic guitar flatpicking duets with unbridled joy.
By: Derk Richardson
March 6, 2019
As a teenager in high school, once I was finally able to strum through chord changes somewhat fluidly and pick out simple single-note melodies, one of the great pleasures of playing acoustic guitar came when I could sit down with a guitar-playing friend and trade licks and work our way through folk and rock songs for the sheer joy of it.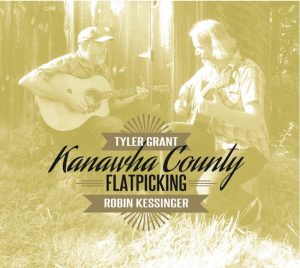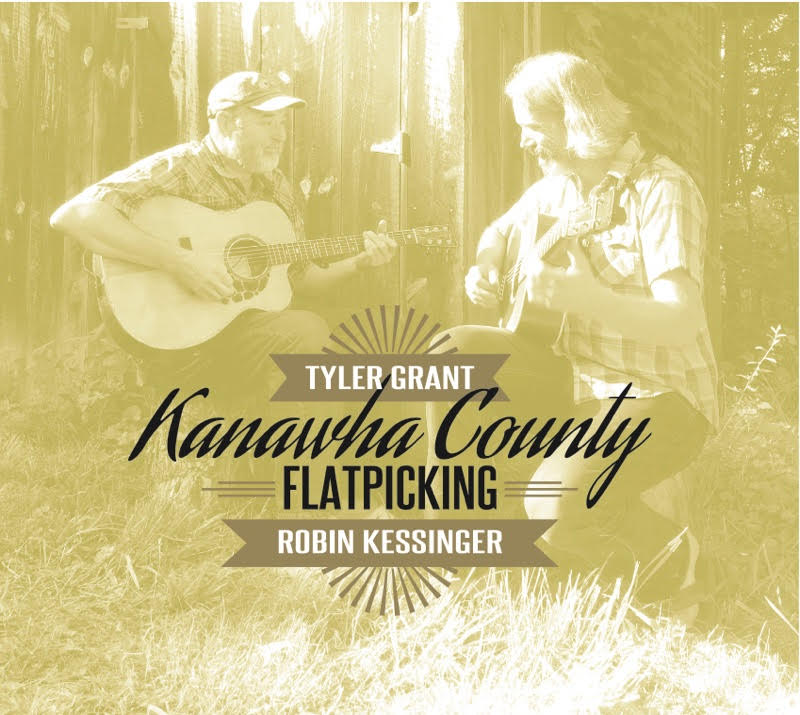 On their recent album, Kanawha County Flatpicking (Grant Central Records), Tyler Grant and Robin Kessinger capture the casual feel and spontaneous delight of those carefree sessions. On 15 tracks, recorded in musician/producer Bud Carroll's cabin in West Virginia, Grant and Kessinger pick, strum, sing, and storytell their way through arrangements of such traditional tunes as "Soldier's Joy," "Garfield's March," "Bluewater Hornpipe" (aka "President Garfield's Hornpipe"), "Boll Weevil," "Rights of Man," and "Flop Eared Mule," as well as Irving Berlin's "Russian Lullaby," Jimmie Rodgers's "No Hard Times," Don Reno and Red Smiley's "A Dime Looks Like a Wagon Wheel," and the a cappella hymn "A Song! A Beautiful Song!"
The huge, insurmountable differences between anything my friends and I ever did and what goes on throughout this sparkling album is that both these guitarists come from musical families with deep histories, and they have won National Flatpicking Championships at Winfield, Kansas—Kessinger in 1985, the younger Grant in 2008. So even though the proceedings, tracked over the course of two days, have a rough-hewn quality—underscored by the dry mix, the off-the-cuff snippets of conversation and self-effacing comments, and the homespun vocals—Kanawha County Flatpicking rivets and thrills you with its bright, ringing steel-string virtuosity. The duo never overreaches for dazzle, and always settles into comfortable, rhythmic grooves punctuated by crisp, fluid lead and harmony lines.
You may be familiar with Grant and Kessinger if you attend any of the festivals, camps, and workshops where they perform and teach. I knew their names and was vaguely familiar with their reputations—Grant has played extensively with the Emmitt-Nershi Band, banjo player Abigail Washburn, fiddler April Verch, singer-songwriter Adrienne Young, and his own band, Grant Farm. But I'd heard little of their work. Now I keep their debut recorded collaboration close to my CD player at all times, so I can listen to Kessinger, playing a Bob Thompson curly koa cutaway, and Tyler playing a 1953 Martin D-28, anytime I want to lose myself in the reverie of long-ago flatpicking dreams made real by two contemporary masters.
Related Recordings Posts
Bluegrass and honky-tonk star Marty Stuart takes a Left Coast turn and goes on a vision quest Way Out West.

Read More