Derk's Discoveries: Laurel Canyon 2.0
Jonathan Wilson's Deja Vu-doo
By: Derk Richardson
September 1, 2016
It was the Camelot of Baby Boomers, the mystical-mythical realm in which dwelt the musical royalty of the age: Frank Zappa, Jim Morrison, Joni Mitchell, Carole King, members of the Byrds, Buffalo Springfield, Love, the Eagles. It inspired iconic songs—the Mamas & the Papas' "Twelve Thirty" ("young girls are coming to the canyon"), Graham Nash's "Our House"—and entire brilliant albums, including Mitchell's Ladies of the Canyon and John Mayall's Blues from Laurel Canyon.
Ah, Laurel Canyon, where Crosby, Stills, and Nash first met each other—in Mitchell's house. It's more than a geographical location (and more than the not-so-brilliant 2002 film starring Frances McDormand). Much like the diehard legacy of Nick Drake, it's the stuff of cultural legend and continuing musical inspiration.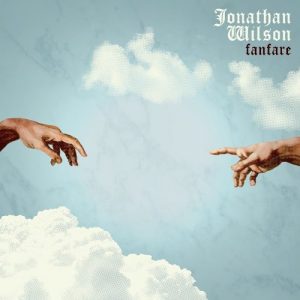 It's where Jonathan Wilson planted himself after moving west from North Carolina and where he recorded one of the most Canyonesque albums of recent years, 2013's Fanfare. The CD's Canyon roots show in the prominent guest appearances of Graham Nash and David Crosby ("Cecil Taylor" sounds like an outtake from Wind on the Water); in the CSN-like wah-wah jam on "Dear Friend"; in the Neil Young and Crazy Horse grunge of "Illumination"; and in the hints of Spirit and Love in "New Mexico."
But the ambitiously assembled recording, which I discovered only a month or so ago, is also a tour de force homage to other revered relics of the 1970s, embracing the era's artful multitracking and meticulous production values (notably, an allegiance to analog tape), and borrowing sonically from the Moody Blues, Pink Floyd, John Lennon, ELO, and Bob Seger.
A fine guitarist (acoustic and electric, six- and 12-string), Wilson, not unlike Paul McCartney and Stevie Wonder, plays a bit of everything else, too: drums, bass, piano, Fender Rhodes, Mellotron, Hammond organ, dulcimer, vibes, clavinet. But he brings in plenty of role players, from singers Jackson Browne and Josh Tillman to saxophonist James King, flugelhorn player Nate Walcott, and string arranger Patrick Sansone to guitarist Mike Campbell and pianist Benmont Tench.
Wilson has become quite the hot property; he co-produced 2013's Man & Myth by veteran English folk-rocker Roy Harper, 2014's Upside Down Mountain by Conor Oberst, and last year's I Love You, Honeybear by Father John Misty (Josh Tillman). I may have missed the initial release of Fanfare, his sophomore full-length album, by nearly three years, but I just might spend the next three getting lost in its kaleidoscopic 78 minutes of psychedelic swirls.
Related Recordings Posts
Discover Canadian singer-songwriter Noah Zacharin, who's within six degrees of Leonard Cohen, Joni Mitchell, Ralph Carney, and me.

Read More
Loudon Wainwright III leads his audience into the promised land of aging.

Read More