Frank Solivan: Family, Friends, and Heroes
Bluegrass mandolin star explores a range of musical styles with guest stars and family.
By: David McCarty
March 22, 2016
On his latest recording, award-winning bluegrass mandolinist and vocalist Frank Solivan has gathered an intimate group of, well, the title says it all: family, friends, and heroes. The resulting CD reflects his love of music in many forms as well as the thrill he gets from sharing that with everyone from his parents and cousins to bluegrass superstars like Sam Bush, Jim Hurst, Del McCoury, John Cowan, Rob Ickes, Jerry Douglas, Ronnie McCoury, and more.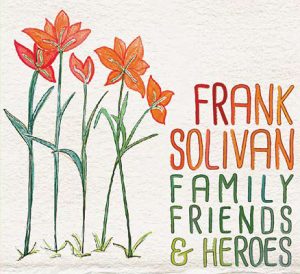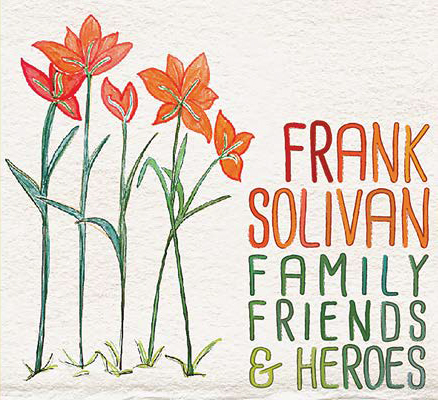 Not strictly a bluegrass CD, Family, Friends, and Heroes explores a broad range of musical styles. Pop music gets some attention with spot-on renditions of "Pretty Woman" and "Leavin' on a Jet Plane" and Solivan explores reggae and ska sounds on "Mask, Snorkel, and Fins" and "Mexico." Of course, as a world-class mandolinist, he delivers some outstanding playing on his instrumental "Casenovia Casanova" and a wonderful mandolin duet with Sam Bush on "Dark Hollow."
Filled with clever arrangements of interesting tunes, Family, Friends, and Heroes displays another side of Frank Solivan beyond his persona as a bluegrass bandleader, singer, and instrumentalist. If that's all you've heard of his work, you'll find this CD familial, friendly, and, at times, a bit heroic.
Compass Records, compassrecords.com
Related Recordings Posts
On "and Laurie Lewis," the Berkeley-based multi-instrumentalist mines a career's worth of friendships for a brilliant collection of duets.

Read More
Tyler Grant and Robin Kessinger infuse their acoustic guitar flatpicking duets with unbridled joy.

Read More