Derk's Discoveries: Donovan's Not Done
At 70, the Scottish Hurdy Gurdy Man bolsters his legacy on tour.
By: Derk Richardson
October 14, 2016
Donovan spent a fair amount of time telling stories during his two sets at the Regency Ballroom on October 12, the first of two San Francisco concerts on the world tour celebrating the 50th anniversary of his Sunshine Superman album. Those stories—about songwriting in his apartment with Paul McCartney, both sitting cross-legged and strumming acoustic guitars, Donovan feeding Paul, he alleged, the lines "a sky of blue, a sea of green, in our yellow submarine"; about hitchhiking and carousing with Gypsy Dave; about taking bohemianism one step further than the Beats and launching the Flower Power movement; about a journalist telling him his music was characterized by "hopeful melancholy"—served to introduce the songs he played on his trademark green acoustic guitar ("Kelly") while sitting, yes, cross-legged on a big furry cushion on a platform at center stage.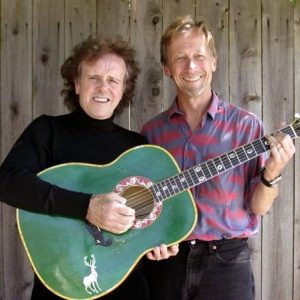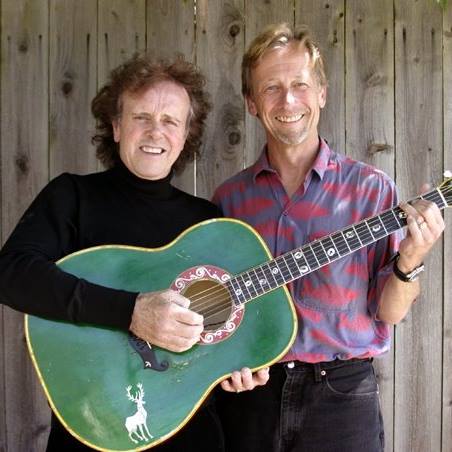 And the songs, nearly two dozen drawn from the hits and the deeper catalog, were as deserving of contextualization as they were (mostly) riveting and transporting. After a cheery spoken-word life-story synopsis by Donovan's Scottish cousin Sara Joy Hunter, the concert opened with "Catch the Wind" and closed with the encore "Atlantis," with "Colours," "The Little Tin Soldier," "Donna Donna," "Universal Soldier," "Hurdy Gurdy Man," "Lalena," "Sunshine Superman," "Mellow Yellow," and more packed loosely in between. (First there is a playlist, then there is no playlist, then there is.)
But Donovan's effusive, charming, and occasionally wince-inducing banter also served the purpose of myth-building. He talked repeatedly about the importance of mythology and legends and fairytales, and his benign self-aggrandizing, his fist-pumping shouts of "Yah, mon!" as he finished most songs, and his nonstop name-dropping of peers and friends (the Beatles, the Stones, the Who, Led Zeppelin, the Hollies, the Mamas and the Papas) made it clear that bolstering his own status as the stuff of legend and myth is a big part of his motivation for getting out on the road at age 70—with autographed LPs, old promo photos, and posters at the merch table.
And why not? Many of his peers continued to shape their mythologies long after the '60s and '70s (although many could be accused of coasting on them, as well), and Donovan didn't exactly add much to his "iconic" (a word he used often onstage) canon after, say, 1969's Barabajagal, although he did make the mandatory Rick Rubin–produced resurrection move with 1996's Sutras, and there was the surprisingly worthy neo-bohemian comeback in 2004 with the Beat Café album and tour.
As far as I'm concerned, Donovan doesn't need to puff up his music's significance and timelessness; his early songs and albums will forever be indelible touchstones of my teenage years, flirtations with hippie culture, and the transition from high school to college. They are legendary in their own right. Plus, I was at the 1967 Anaheim Convention Center concert that yielded the In Concert album. That's legacy enough for me.
For the record, the nadir of the S.F. concert, a frazzled and pitch-challenged "Wear Your Love Like Heaven," was more than offset by such high points as the breathy "Lalena," a surprise two-song guest appearance by Louise Goffin (who told the story of their random meeting on a New York sidewalk—"Has anybody ever told you that you look like Donovan?"), and performances of "To Try for the Sun" and "Season of the Witch" that were just about perfect in their energy, emotion, and musical execution.
I guess Don is too young and a bit too much of a commercial outlier to be invited to this month's "Oldchella" (Desert Trip) along with McCartney, the Stones, the Who, Neil Young, Roger Waters, and Bob Dylan, where the average age of the main boomerpalooza performers was reportedly 72. We didn't hear how he felt about it. That was one thing he didn't talk about. And then there was the irony that we all went home and early the next morning learned that Dylan had been awarded the Nobel Prize in Literature.
Related Recordings Posts
Discover Canadian singer-songwriter Noah Zacharin, who's within six degrees of Leonard Cohen, Joni Mitchell, Ralph Carney, and me.

Read More
Loudon Wainwright III leads his audience into the promised land of aging.

Read More