REVIEW: Don Ross, PS15
July 10, 2014
Fifteen years ago, Canadian guitarist Don Ross released Passion Session on Narada Records, effectively defining contemporary fingerstyle guitar in a post-Michael Hedges world. Not only did the album become quite successful (Ross estimates that about 100,000 copies were sold), the heavy grooves and earworm-like quality of tunes such as "Klimbim" and "Michael, Michael, Michael" (a tribute to Hedges) became blueprints for the style that would become a model for a new generation of fingerstyle guitarists. But Passion Session CDs have been difficult to find lately, due to Narada's oft-changing ownership, so Ross decided to rerecord the album, song-for-song, and update the tunes to reflect the way they've evolved during the last decade-and-a-half of live performances.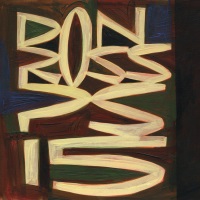 The results are impressive. Whether you're familiar with Passion Session or not, if you're a fan of contemporary fingerstyle guitar, you should not miss PS15. For the most part, the differences in the renditions of the pieces are subtle, but cool. For example, "Klimbim" has fewer repeats; there's a new, funkier ending to "Michael, Michael, Michael"; and "No Goodbyes" has new variations. The biggest change is on "Annie and Martin," which was recorded using a baritone guitar on Passion Session, but which Ross chose to rerecord with a standard six-string, giving the piece a brighter, more present quality.
Overall, PS15 is a great album that can stand on its own, without relying on nostalgia for Passion Session. Catchy tunes, mind-boggling playing, and beautiful tone make for fun listening, and if you want to add any of the tunes to your own repertoire, as numerous guitarists have, tablature for many of the pieces is available from the Candyrat website (candyrat.com). And if you're into vinyl, Ross is distributing an audiophile, 180-gram version of the album through his own website (gobyfish.com).
Related Recordings Posts
On his new all-instrumental album, the 2017 Canadian Songwriters Hall of Fame inductee lets his guitars do the talking.

Read More
Now in his late sixties, "free raga" fingerstylist Richard Osborn ascends into the pantheon of American primitive guitar players.

Read More