Derk's Discoveries: Bruce Cockburn Is Speechless Again
On his new all-instrumental album, the 2017 Canadian Songwriters Hall of Fame inductee lets his guitars do the talking.
By: Derk Richardson
December 20, 2019
It might seem like sacrilege to Bruce Cockburn's diehard fans, but I think his new album could be my favorite. And I own a lot of the nearly three dozen records he has released since 1970. The 74-year-old Canadian folk-rocker is most beloved for his rich vocal delivery of literate, message-driven lyrics on such signature songs as "Wondering Where the Lions Are," "Lovers in a Dangerous Time," "Waiting for a Miracle," and "If I Had a Rocket Launcher." But his audience, and especially this listener, has long appreciated him as a superb guitarist, as well, his adroit picking and imaginative improvisations especially evident in concerts during which he's been known to jam at length.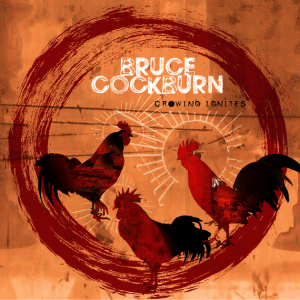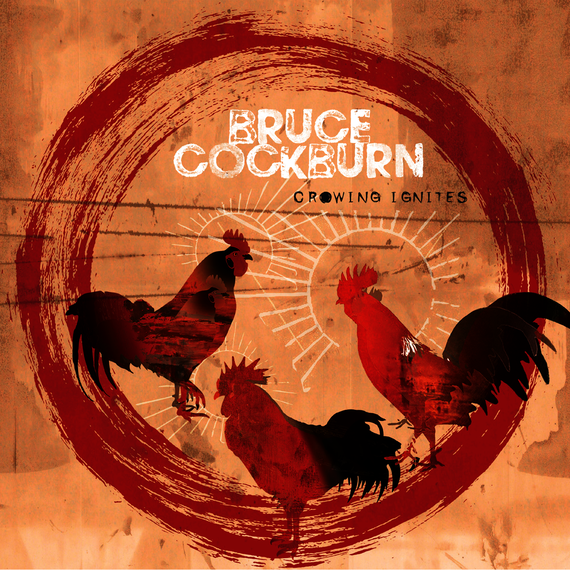 Crowing Ignites, released earlier this year by True North Records, is an absorbing, sometimes mesmerizing showcase for these latter talents. It's Cockburn's second all-instrumental album, arriving 14 years after the release of the appropriately titled Speechless. Recorded in San Francisco and produced by Colin Linden, the album's title comes from the Latin phrase Accendit Cantu, which appears on the Scottish Cockburn clan's crest. "Crowing ignites" is pithier and earthier than other English interpretations such as "he arouses us by crowing" or "music ignites." Like the best of Cockburn's songs, it makes you wonder.
Of the 11 tracks, only three are exclusively solo guitar: "Easter" evokes "Amazing Grace" and shifts from a slowly waltzing John Fahey–like hymn into something akin to "Sugar Magnolia"; the ragtimey "Sweetness and Light" bears echoes of Dave Van Ronk; and "Angels in the Half Light" is a dreamy meditation that drifts in the same mystical ether where Robbie Basho often dwelt.
The other eight songs—and these are songs; the faithful can easily imagine Cockburn's voice intoning lyrics—include instrumental collaborators in subtle but critical supporting roles. Linden shines on dobro on the Blind Willie Johnson tribute, plays baritone guitar against Cockburn's 12-string, kalimba, sansula, charango, dulcimer, chimes, and "little-ass" bells on "Seven Daggers," and ripples mandolin along with Cockburn's acoustic picking and a chorus of handclaps on "The Groan," a John Lee Hooker–style blues. Janice Powers, who assisted in the production, adds essential keyboard atmospheres to transport the Michael Hedges–like momentum of "Bardo Rush" to another realm, and to enhance the minimalist, breezy droning of Cockburn's fingerstyle picking on "Pibroch: The Wind in the Valley."
"The Mt. LeFroy Waltz" stands out as the album's unabashed jazz performance, with Cockburn improvising on a Linda Manzer guitar, the sculptural shape of which was inspired by a 1930 Lawren Harris oil painting. Cockburn's foils are the brilliant cornet player Ron Miles (often heard with Bill Frisell), bassist Roberto Occhipinti, and drummer Gary Craig.
As you might have deduced, Crowing Ignites glides freely across genre boundaries. But there's a unifying musical undercurrent, or a feel, at least, that might be called Himalayan blues, a kind of modal spirituality that Cockburn augments on the closer, "Bells of Gethsemane," with singing bowls, Tibetan cymbals, chimes, and gong. It's a call to deeper concentration and brighter awareness.
Cockburn says he was drawn to the phrase "crowing ignites" because he finds it "Energetic. Blunt. Scottish as can be …" Across the 57 minutes of this wonderful instrumental album, Cockburn plumbs, parses, and tempers those qualities to create a listening experience inspiring in its own right.
Related Recordings Posts
On his new album, Flown South, the Peghead Nation co-founder and instructor exposes his jazz side

Read More
Walter Strauss explores the melodies of iconic singer-songwriters.

Read More