Derk's Discoveries: A Classical Take on Pete Seeger
Kronos Quartet's new collaborative album pays tribute to the folksinging activist.
By: Derk Richardson
December 14, 2020
The recently released Long Time Passing: Kronos Quartet and Friends Celebrate Pete Seeger (Smithsonian Folkways Recordings) addresses, although nothing could ever fill, the void left in the realm of musical activism when Pete Seeger died in early 2014, at age 94. Many of the 15 songs that fill the CD's 63 minutes emphasize the folk icon's pro-labor, antiwar, environmentalist, and social-justice stances—in such songs as "Which Side Are You On?," "Waist Deep in the Big Muddy," "Where Have All the Flowers Gone?," "If I Had a Hammer," and "We Shall Overcome." Others underscore the breadth of his musical interests, especially the stunning new arrangements of the Hindu devotional song "Raghupati Raghav Raja Ram," a Seeger concert staple after a trip to India, and "Mbube (Wimoweh/The Lion Sleeps Tonight)," South African singer-songwriter Solomon Linda's indelible tune, which Seeger discovered through folklorist Alan Lomax and performed with the Weavers well before the Tokens ran it up the pop charts.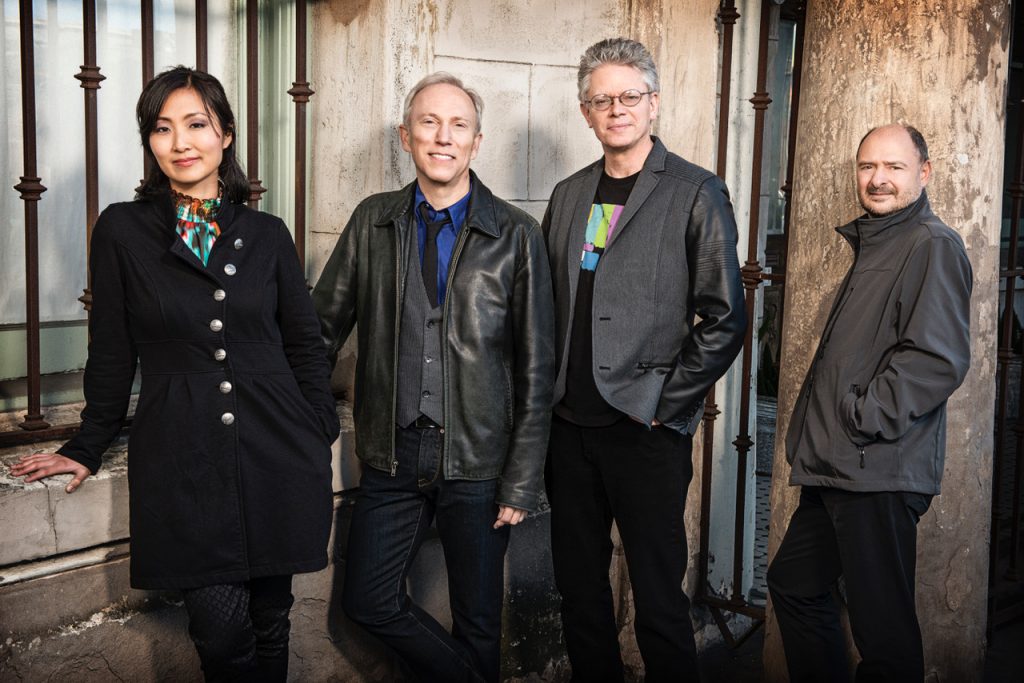 San Francisco's Kronos Quartet—violinists David Harrington and John Sherba, violist Hank Dutt, and cellist Sunny Yang—is best known for its expansion of the contemporary classical repertoire, through forays into every imaginable genre (including jazz, rock, folk, and Bollywood film scores), and collaborations with composers and musicians from every corner of the world. Famous for its advocacy of such classical mavericks as Terry Riley, Philip Glass, Steve Reich, Harry Partch, and Henryk Górecki, and its promotion of young composers and musicians, Kronos could be said to have been born as something of a red-diaper baby. Harrington founded the group in 1973 inspired by George Crumb's Vietnam War–era Black Angels. In 1996, Kronos recorded the explicitly oppositional Howl, U.S.A., incorporating the voices of Allen Ginsberg, I.F. Stone, and J. Edgar Hoover. The quartet has performed with linguist/philosopher/activist Noam Chomsky. And, as noted in Brendan Greaves's extensive liner notes to Long Time Passing, socialist historian Howard Zinn's A People's History of the United States has informed Harrington's thinking for decades.
Building on the precedent of the quartet's 2017 release, Folk Songs, this tribute to Seeger involves a host of singers, including Sam Amidon, Aoife O'Donovan, Brian Carpenter, veteran folk artist Lee Knight, and a chorus of third-grade students from Francis Scott Key and Monroe Elementary Schools in San Francisco. If a few of the readings are earnest in the extreme, the children's exuberant voices on "Garbage" and "We Shall Overcome" remind us of Seeger's connection (like Woody Guthrie's) to kids. (The first time I saw Seeger in person was in the childcare center where I worked in Berkeley in the early 1970s.) And throughout the album, the shape-shifting string arrangements, mostly by the Bay Area's Jacob Garchik, are fascinating, and the quartet's playing is reliably impeccable and fierce.
To my ears, the most moving performances are two by Spanish singer Maria Arnal—"Jarama Valley" and "Anda Jaleo," recorded live in Barcelona—and Meklit's stirring lead on Zoe Mulford's "The President Sang Amazing Grace," inspired by Barack Obama's breaking into song in Mother Emanuel African Methodist Episcopal Church in Charleston, South Carolina, in 2015. Seeger, of course, never heard that song. Nor did he hear "Storyteller," the album's 16-plus-minute experimental centerpiece composed by Garchik, interweaving Seeger's voice, culled from interviews, radio shows, and concerts, into a sprawling arrangement that creates an abstract-impressionist biography of the authentic American hero.
Seeger might well have appreciated the interpretations of his and other people's songs in a progressive classical setting—his stepmother was modern composer Ruth Crawford—and the emulation of his banjo rhythms on viola and cello (as well as the presence of actual banjos plucked by Knight and Amidon). In any case, he certainly would endorse Kronos Quartet's belief in music as an agent of social change.
Related Recordings Posts
Two new compilations offer different and revealing perspectives on the tragic folk-rock figure's complex songs

Read More
How social media tipped me to the passing of Steve Young.

Read More