Derk's Discoveries: World (Music) Domination
Naxos builds an epic library of global sounds.
By: Derk Richardson
June 12, 2016
If you're a true student of what we call, for want of a better term, world music, you need more than a gradually expanding record collection to keep up with what's going on—and what went on for the past century—in the musical sounds of cultures around the globe. Radio's not going to cut it. Nor will curated playlists on Spotify, Amazon Prime, or other commercial streaming sites. You need a library.
That's where Naxos comes in. Known initially as a classical music label and then a streaming service, Naxos branched out into online libraries with its classical and jazz catalogs. Now, it has launched its Naxos Music Library World, built from the holdings of Smithsonian Folkways and such labels as Nonesuch, Chesky, and ARC, and offering access to more than 6,440 albums (61,300 tracks), with new albums added every week.
Recent featured additions include The Music of Colombia; Gamelan Music of Bali; Caetano Veloso and David Byrne, Live at Carnegie Hall; Woody Guthrie, This Land Is Your Land: The Asch Recordings Vol. 1; Rabab: Egyptian Singing and Epic Songs; and Hot Blast: Contemporary Songs Written and Sung by Peggy Seeger and Ewan MacColl.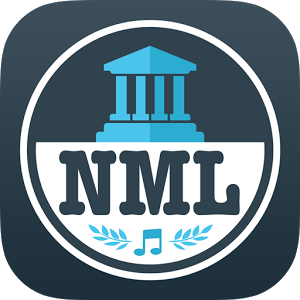 The search engine is quick but not spot-on accurate: When I asked for "Madagascar," I got a list of 11 titles, which did include Madagascar: Land of the Betsimisaraka (Field Recordings by Alain Desjacques and Victor Randrianary) and a couple of relevant but general African compilations. But the Gypsy Kings, a Canadian accordionist, and a Parisian street pipe organ musician were in the results, as well.
Exciting for fans of blues, Cajun, Texas polka, Tejano, narcocorrido, and other vernacular music of the U.S. and Mexico is the recent acquisition by Smithsonian Folkways of Chris Strachwitz's pioneering and still-thriving Arhoolie Records catalog, boasting more than 3,500 albums and 50,000 tracks. Although classic Arhoolie recordings by Mance Lipscomb, Lightnin' Hopkins, Del McCoury, Canray Fontenot, Flaco Jimenez, Clifton Chenier, Lydia Mendoza, the Savoy-Doucet Cajun Band, and others are not yet listed on the Naxos website, Nick D'Angiolillo, Director of Licensing & Library Services, said in an email that "anything under the Smithsonian label is 'fair game,'" and that Naxos will "grab the content for inclusion."
Here's the rub: Naxos Music Library World was conceived and designed not to compete with Spotify, Deezer, or iTunes but rather to service educational institutions—teachers, students, researchers—and is priced accordingly. Fees for institutional subscriptions are based on the number of users (from $850 per year for five users, up to $4,500 for an unlimited number); individual subscriptions are available for $315 per year or $31 per month for premium quality, $210/$21 for standard quality. Users can build custom, shareable playlists, tap into Naxos's curated playlists, and access reams of metadata on the recordings, cultures, and artists. The Naxos HTML5 audio player allows 24/7 and mobile access.
You can nose around the site with a free 15-minute preview, but know in advance that such a brief taste will leave you hankering for more and more of the world.
Related Recordings Posts
Peghead Nation co-founder Teja Gerken releases Duets with fellow fingerstyle guitarist Doug Young.

Read More
Tyler Grant and Robin Kessinger infuse their acoustic guitar flatpicking duets with unbridled joy.

Read More