Derk's Discoveries: Three of a Kind
On its riveting Rule of 3, Väsen brings seamless virtuosity and emotional depth to its original take on Swedish folk traditions.
By: Derk Richardson
July 24, 2019
Thirty years ago, canny marketing strategies made "world music" all the rage. The category may have been ultimately artificial and ethically problematic, but the underlying interest was real, especially after the success of Paul Simon's 1986 Graceland, and by the early 1990s, that interest was expanding beyond Ireland, Jamaica, Africa, Brazil, and Bulgaria, for instance, and probing into lesser exposed geographical and cultural pockets of the globe.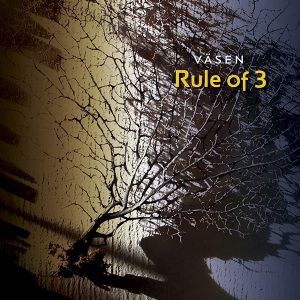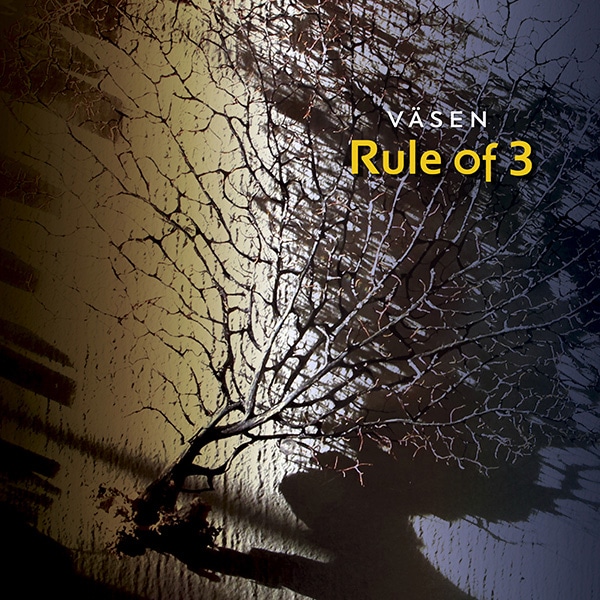 When Väsen formed in Sweden in 1989, some in the global music audience were turning their ears to Scandinavia. Such artists as Finland's Värttinä and JPP, Sweden's Hoven Droven, and Norwegian fiddler Annbjørg Lien would soon be heard more widely in the U.S., on recordings and in concert. In 1994, guitarists Henry Kaiser and David Lindley, who had previously turned a spotlight on the music of Madagascar with their A World Out of Time recordings, issued two volumes of The Sweet Sunny North: Henry Kaiser & David Lindley In Norway.
The globe has collapsed even more in the 21st century, the way we consume music has changed radically, and "world music" seems an emptier label now more than ever. (What isn't world music?) Although more sounds from more places are more accessible than ever before, fragmented listening habits and a fractured music industry guarantee that much gets lost in the shuffle. One hopes that doesn't happen to Rule of 3, the new instrumental album by Väsen. It's one of the musically richest and emotionally deepest that Olov Johansson, Mikael Marin, and Roger Tallroth have recorded during their three-decade career together.
They apply their own compositional sensibilities to Swedish folk music, and then play the tunes (15 here, occupying nearly 50 minutes) on their distinctive instruments: Johansson's three-rowed nyckelharpa (a bowed instrument that looks a little like a cross between a fiddle and a dulcimer, with keys) and kontrabasharpa; Marin's five-stringed viola and violoncello da spalla; and Tallroth's 12-string guitar (custom built by Mats Nordwall) and customized Hans Jirowsky parlor guitar. (Väsen did record and tour for a while as a quartet, with percussionist André Ferrari.) Although echoes of Celtic music abound and will make the music accessible to the uninitiated, this trio sounds like no other group in the world.
Bowing is obviously paramount to Väsen's lush chamber-folk sound, but Tallroth's 12-string is the subtle secret ingredient that pulls everything together. Playing in his original "Tallroth tuning" of A-D-A-D-A-D, as well as G-D-A-D-A-D and A-D-A-D-A-E, Tallroth provides rhythm-guitar momentum and buoyancy, bass foundations (his lowest string is nylon), and counter-melodies to what Johansson and Marin so elegantly saw from their unique bowed instruments. The individual tunes range from jaunty and sweet to dark, wistful, and melancholy.
Väsen and its individual members have ventured far afield in their collaborations, playing with Kronos Quartet, Snarky Puppy, Celtic harpist Catriona McKay, the Nyckelharpa Orchestra, Peghead Nation's own Scott Nygaard, the new acoustic duo of Mike Marshall and Darol Anger, and others. (Here on Peghead Nation, you can hear Tallroth on octave mandolin in a duet with Marshall.)
But for pure, unfiltered, unfettered Väsen, Rule of 3—with it's magically seamless ensemble playing, mysterious arrangements, and fore-fronted melodies rooted in ancient traditions—is all you need to follow for the moment.
Related Recordings Posts
The string quartet Hawktail soars above the New Acoustic Music plain.

Read More
May I introduce you to SF String Trio's Lonely Hearts Club Band?

Read More