REVIEW: Pokey LaFarge, "Something in the Water"
The roots singer/songwriter/guitarist's rollicking debut for Rounder Records.
By: David McCarty
October 15, 2015
Over a career that already spans seven albums, Midwest-born/St. Louis-based singer/songwriter/guitarist Pokey LaFarge has created an indelible musical persona, a 21st-century counterpart to such brilliant, inventive authentists as Leon Redbone, Spike Jones and His City Slickers, and Dan Hicks and His Hot Licks. Something in the Water, LaFarge's debut for Rounder Records, assimilates influences from Tin Pan Alley, Bourbon Street jazz horns, the bouncy blues of Beale Street, Western swing dance tempos, and more, all delivered in perfect style on a variety of vintage guitars, tenor banjos, lap steels, and other period instruments.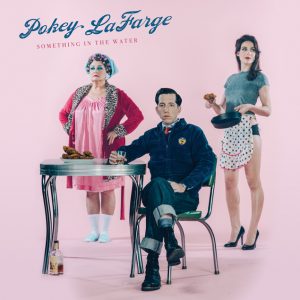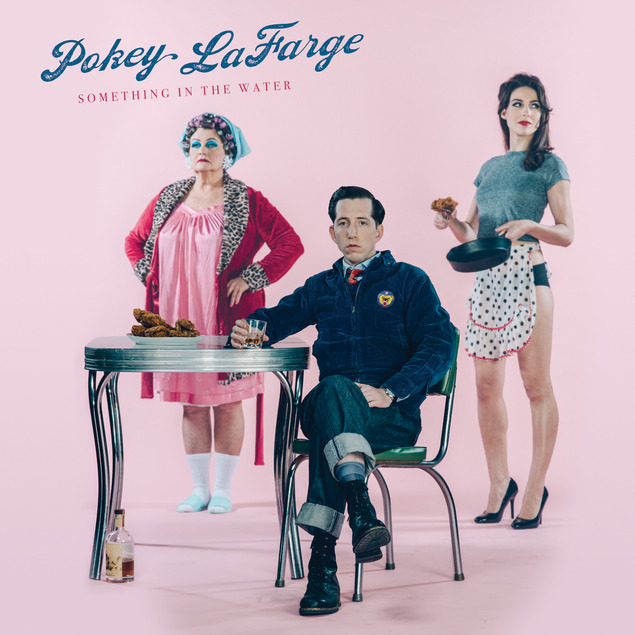 Backed by some of the best players in the central Midwest, LaFarge creates the kind of unified and unique musical vision listeners might have first experienced with the Band, the Asylum Street Spankers, or the O Brother Where Art Thou? soundtrack.
 On an album filled with highlights, LaFarge's original tunes like "Knocking the Dust Off the Rust Belt Tonight," "Goodbye, Barcelona," and the roiling, rollicking title track are sure to convert mere listeners to fans of his imaginative and vibrant musical concoction. If you like your music authentic, undiluted, and straight from the still, you'll find there's Something in the Water just to your taste. (rounder.com)
 Song List: "Something in the Water"; "Wanna Be Your Man"; "Underground"; "When Did You Leave Heaven"; "Cairo, Illinois"; "Actin' a Fool"; "All Night Long"; "Goodbye, Barcelona"; "Far Away"; "The Spark"; "Bad Girl"; "Knocking the Dust Off the Rust Belt Tonight"
Related Recordings Posts
Eric, Suzy, and Allegra Thompson's family band plays joyful "weird and obscure old-time American music."

Read More
On his new album, Flown South, the Peghead Nation co-founder and instructor exposes his jazz side

Read More