Derk's Discoveries: Record Store Daze
Browsing the Bins: A Boomer's Story
By: Derk Richardson
April 13, 2016
I've never needed a Record Store Day, such as the one on Saturday, April 16, as impetus to spend the better part of an afternoon adding to the clicking clatter—the sound CDs make when you flip through them quickly—in one of my local brick-and-mortar independent retailers. If I'm feeling flush with time, for a change of pace I'll hang out for a while in the quieter LP sections, where the art on the 12-inch album covers is more absorbing, and the cardboard sleeves fall against one another in virtual silence.
Sure, I'm intrigued by the Exclusive Releases, especially the vinyl-only issues of something like Buddy Guy & Junior Wells's The Criteria Sessions, or All Aboard the Blue Train with Johnny Cash, or a two-song 7-inch of "Wake Up Little Susie"/"Baby's in Black" sung by Shawn Colvin and Steve Earle, or the double-LP, limited release of John Renbourn's recently unearthed The Attic Tapes, with five vinyl-only tracks.
Often, I'll arrive at the store with a list of new records I've heard on the radio or have read about (and maybe have test-listened on Spotify, SoundCloud, or some other streaming service) and old records I still need to replace after a significant burglary a few years ago. But the greatest pleasure comes when I stumble upon something completely unexpected. This happens with wallet-busting frequency at the legendary Down Home Music in El Cerrito, CA, which is why I have to limit my visits there. But my greatest recent find was a discovery at Amoeba Music in Berkeley.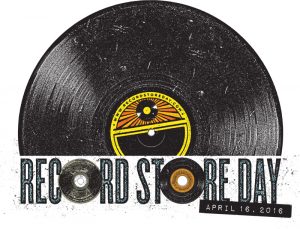 There are many artists whose name cards always draw my attention; I might think I have everything they've ever recorded, but there's always a chance that some live performance or archival rarity will have become available without my knowing. And sure enough, there in the Ry Cooder bin was a CD titled Broadcast from the Plant, a 1974 live radio concert that originally aired on the San Francisco freeform music station KSAN. With Jim Keltner on drums and Jim Dickinson on bass (and, uncredited on the packaging, Bobby King, Gene Mumford, and Cliff Givens on backing vocals), Cooder performs 13 songs drawn mostly from his first three albums, including Paradise and Lunch, which he was promoting at the time. The combination of passion and technique in the musicianship, the richness of the repertoire ("If Walls Could Talk," "Vigilante Man," "How Can a Poor Man Stand Such Times and Live," "Tattler," "Teardrops Will Fall"), and the audio quality make this manna from heaven for a Cooder fan.
In addition to underscoring the indispensable role of FM radio in the 1970s, happening upon a hidden treasure like this is proof that every day can be Record Store Day.
Related Recordings Posts
Peghead Nation co-founder Teja Gerken releases Duets with fellow fingerstyle guitarist Doug Young.

Read More
Tyler Grant and Robin Kessinger infuse their acoustic guitar flatpicking duets with unbridled joy.

Read More