Derk's Discoveries: James Elkington's 21st-Century Chamber Folk
The brilliant fingerstyle guitarist and cryptic songwriter bridges his English roots and Chicago's progressive indie scene.
By: Derk Richardson
August 9, 2017
Name-checking Nick Drake is almost too easy when talking about Wintres Woma, James Elkington's first album solely under his own name. It may be unavoidable when you hear the rapidly rolling acoustic guitar fingerpicking, thrumming standup bass, percolating congas, and warm, floating vocals on the CD's opening track "Make It Up." And the addition of violin and cello on other tracks contribute to the chamber-folk vibe that harkens to that of the doomed British songwriter who was little celebrated during his lifetime and elevated to iconic status in years since.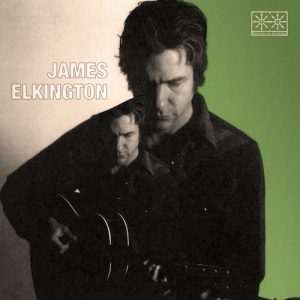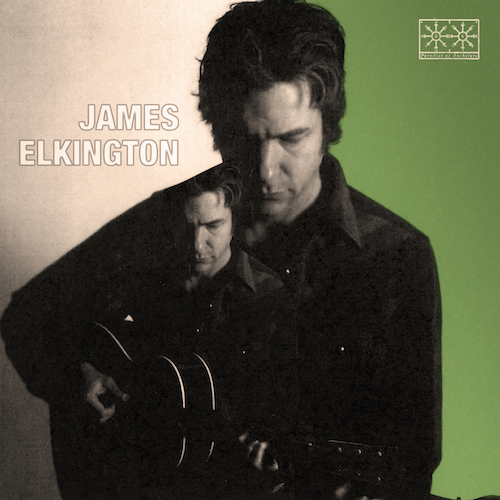 But Elkington, who grew up in a small English village and moved to Chicago at the start of the 21st century, quickly makes it clear that he has folded myriad other influences and idiomatic references into a singular musical identity—one that has kept me listening compulsively to this 11-song gem for the past few weeks.
When Elkington first came to the States from London, he recorded as the Zincs, first essentially solo and then with a band. After releasing Black Pompadour in 2007, Elkington reevaluated his music-career goals, changed his approach to songwriting, and turned toward collaborations in which he was less of a leader. He's played with Richard Thompson, Joan Shelley, Jeff Tweedy, Eleventh Dream Day, Tortoise, Nathan Salsburg, and Freakwater's Janet Bean in the Horse's Ha. With Salsburg, who tours with Joan Shelley and is curator of the Alan Lomax Archive, Elkington recorded a pair of fine guitar duo albums—for Tompkins Square Records and Paradise of Bachelors.
On Wintres Woma, an Old English term for "the sound of winter," in addition to violin/viola (Macie Stewart), cello (Tomeka Reid), bass (Nick Macri), and percussion (Tim Daisy), Elkington augments his clean, complicated fingerpicking with bits of slide and pedal steel guitar, harmonica, banjo, and ethereal background vocals.
Repeated listenings are required to unpack Elkington's cryptic lyrics, sung with little if any emotion. And the more you listen, the more you hear how deftly Elkington used The Loft, Wilco's studio in Chicago, adding subtle effects that could be keyboards or backwards electric guitar. And the sonic hall of mirrors starts casting fractured reflections of Bert Jansch, Richard Thompson, and John Fahey.
At the end of 38 and a half minutes, we have a pretty clear view of where the 46-year-old Elkington is at this stage of his musical career, and it's a place any fan of all the aforementioned forebears and contemporaries—from Nick Drake to Wilco—would want to be.
Related Recordings Posts
The Carolyn Sills Combo revisits and reinvents the Marty Robbins classic.

Read More
Youth may be wasted on the young, but age becomes the English acoustic guitar icon.

Read More