Derk's Discoveries: David Broza Celebrates the Spanish Guitar
The Israeli singer-songwriter makes a powerful statement--without words.
By: Derk Richardson
September 12, 2020
Among the many folk singer-songwriters who are also fine acoustic guitarists, only a few have recorded all-instrumental albums. There's Richard Thompson, of course, but Strict Tempo is almost 40 years old (and doesn't rank as one of his most essential recordings). Bruce Cockburn has done two: 2005's Speechless and last year's brilliant Crowing Ignites. David Broza is not nearly as well known as Thompson and Cockburn in the wider world, although the 65-year-old Israeli singer-songwriter has recorded more than 40 albums and has performed internationally since 1977, sharing stages with Bob Dylan, Paul Simon, Jackson Browne and Shawn Colvin, and others. He also made an album, Night Dawn: The Unpublished Poetry of Townes Van Zandt, based on poems bequeathed to him by the late Texas singer-songwriter, and he cut the humanitarian message album East Jerusalem West Jerusalem with Steve Earle as co-producer.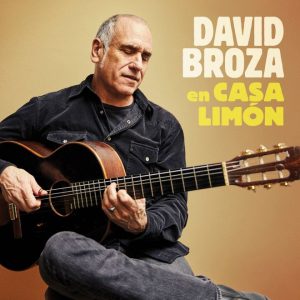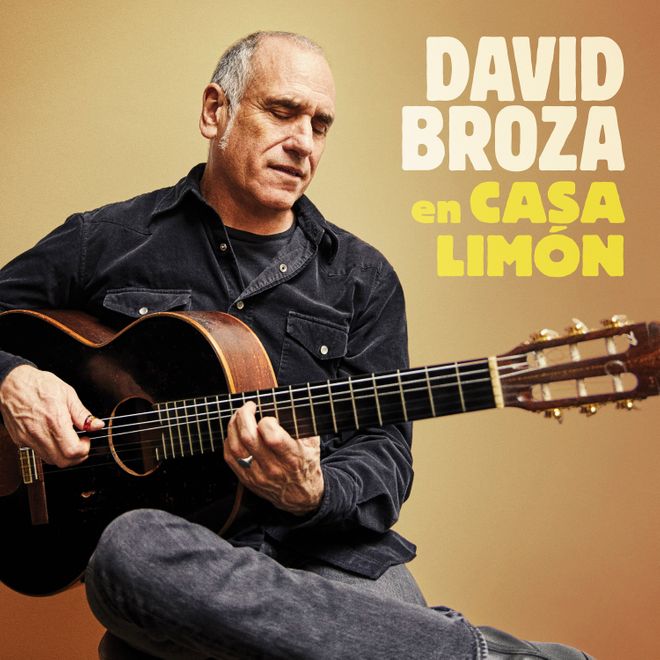 Now, on his just-released En Casa Limón (S-Curve Records), Broza makes his all-instrumental debut. Spanish music has always informed his cross-cultural sound—born in Haifa, Israel, he was raised partly in Spain and England—and it moves to the forefront on these 12 original pieces, which Broza recorded at the Casa Limón Studios in Madrid. Produced by Javier Limón (Paco de Lucia, Caetano Veloso, Mariza, Buika, Wynton Marsalis), the album, a virtual love letter to the Spanish guitar, is notable for its bright and detailed sonics. Broza's fingerpicked and strummed acoustic guitar is closely miked to wonderful effect, especially on the solo pieces. The accompaniment by Madrid-based Cuban bassist Dany Noel and flamenco percussionist Israel Suárez "Piraña" is punchy and crisp on a wide soundstage, and the palette of sounds is broadened through guest appearances by jazz trumpeter Randy Brecker, violinst Layth Sidiq, recorder player Tali Rubenstein, harmonica player Antonio Serrano, and wordless vocalist Delfina Cheb.
Broza, who reportedly spent three years working on his guitar technique in advance of going into the studio, manages to be as emotionally expressive in these amalgams of flamenco, classical, and swing elements as he is in his lyric-forward songs about love, peace, and social justice. Standout performances include the brisk, rippling "Guitar Confessions," the jaunty "I'll Never Ride a Horse Again" (one can imagine the late Dan Hicks adding words and vocals), and the melancholy, gorgeously orchestrated "Tears for Barcelona." All three tracks have been released as singles.
I confess to having had only a passing familiarity with Broza's work in the past, but I suspect that even the most devoted fan will be as delightfully surprised as I am by the scintillating musical rewards—the delicacy, energy, and passion—of En Casa Limón.
Related Recordings Posts
On his new album, Flown South, the Peghead Nation co-founder and instructor exposes his jazz side

Read More
Walter Strauss explores the melodies of iconic singer-songwriters.

Read More