Join the Porch Pride Beginner-Friendly Jam-Along with Luisa Lopez | Sunday, June 13
Peghead Nation is sponsoring Porch Pride 2021 and a special all-levels virtual jam.
By: Dan Gabel
June 9, 2021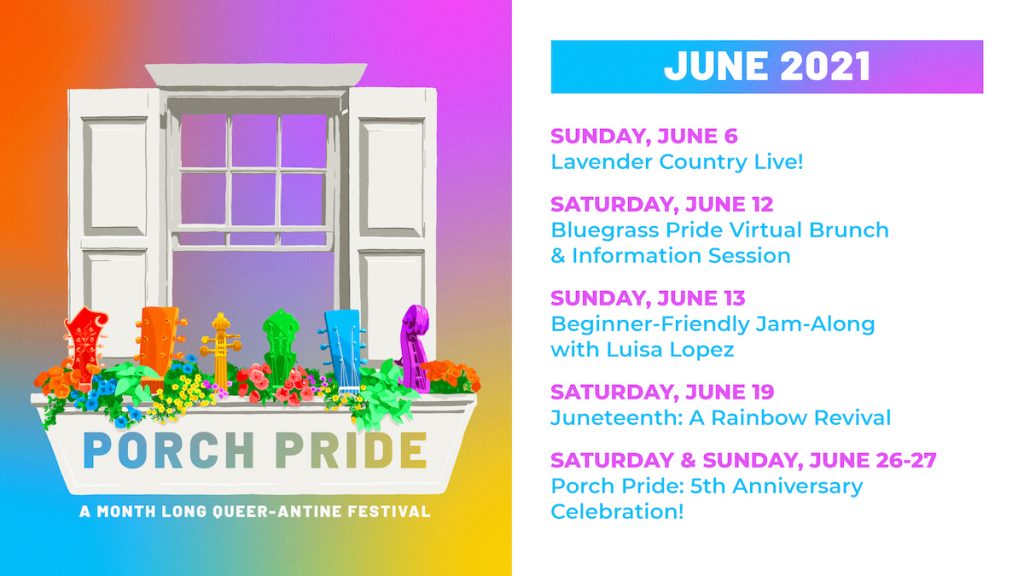 Peghead Nation is a proud sponsor of PorchPride 2021 with Bluegrass Pride, which has created a great lineup of events happening all throughout #PrideMonth. On Sunday, June 13 at 1 PM Pacific, we're sponsoring the Beginner-Friendly Jam-Along with Luisa Lopez and hope you can join the fun. Bluegrass Pride modeled this virtual jam on their prior in-person jams at Amnesia in San Francisco, and they've presented periodic beginner-friendly jam-along live streams throughout the past year.  During Porch Pride, the jam will be led by Nashville-based queer singer-songwriter Luisa Lopez, and will focus on protest and movement music.
And Porch Pride is a month-long festival, spanning all four weekends of June, which is Pride month. It will feature 13+ hours of music, programming, and community engagement throughout June. The goal of the event is to highlight, showcase, and uplift LGBTQ+ roots musicians and fans while also financially supporting performing artists as they face economic burdens from the lack of festivals and music camps because of the COVID pandemic.
Check out the PorchPride2021 website for all the details! bluegrasspride.net/porchpride
Related Events Posts
September marks our one-year anniversary and we thank you for being a part of Peghead Nation.

Read More
Learn hot jazz, Western swing, and more with our jazz guitar and mandolin instructors in this wide-ranging workshop.

Read More