Join Richard Hoover and Catfish Keith | Santa Cruz Guitars | Facebook Live, Friday, February 12
The blues master and Santa Cruz Guitars founder talk about the Catfish Special guitar and much more!
By: Dan Gabel
February 1, 2021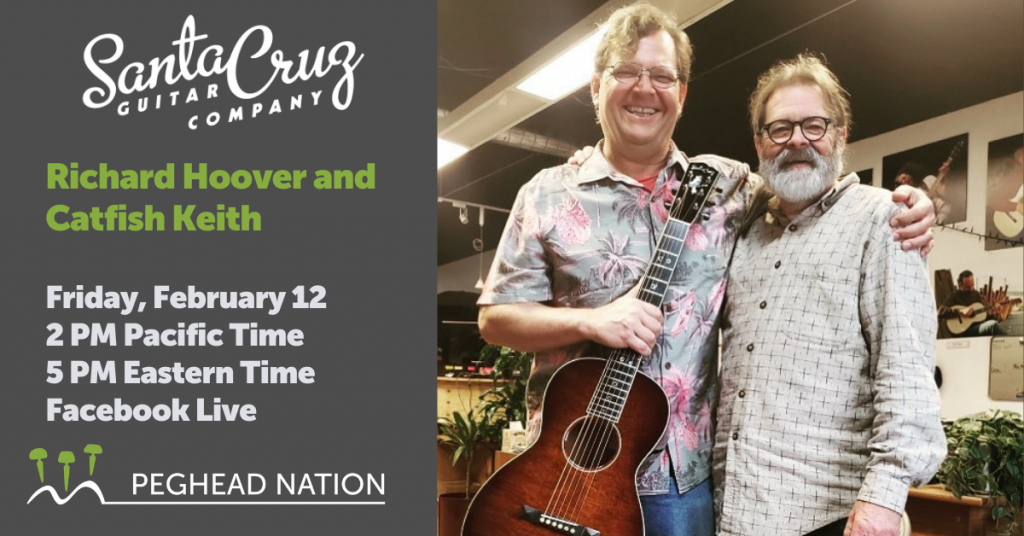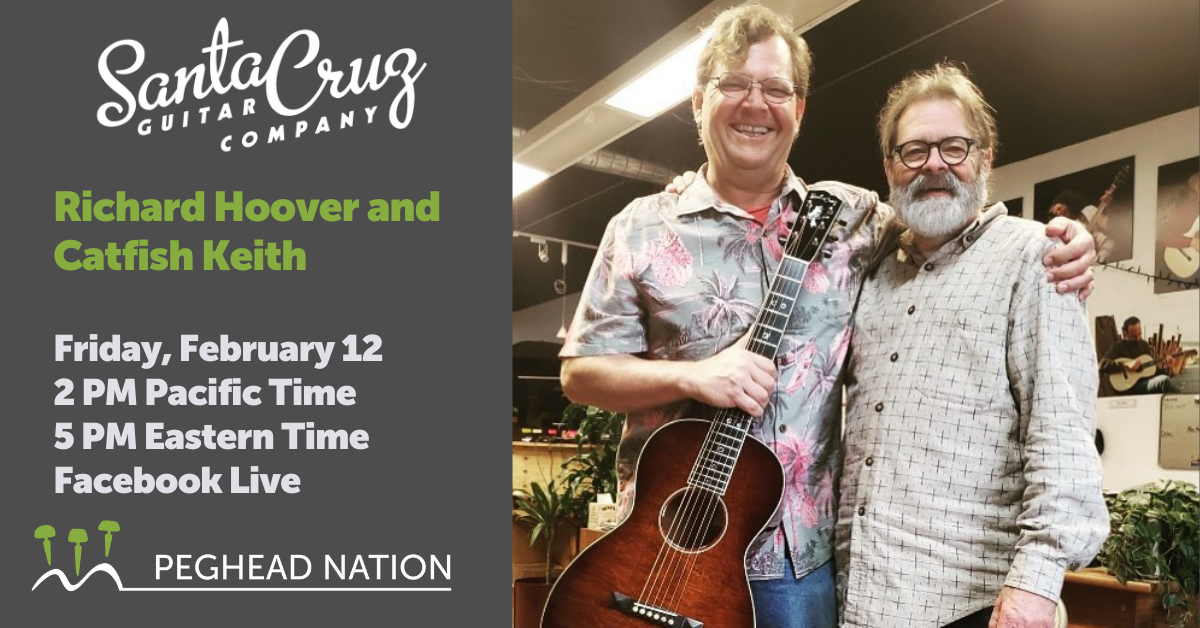 World-renowned blues guitarist, songwriter, and singer Catfish Keith mines American roots music and Delta blues to conjure his own unique, captivating style that has garnered multiple Grammy Award nominations and an international audience. In 2018, Catfish collaborated with Santa Cruz Guitar Company founder Richard Hoover to create his signature model guitar, the beautiful Santa Cruz Catfish Special, an all-mahogany custom 1929 O model.
On Friday, February 12 at 2 PM Pacific, Richard and Catfish will join Peghead Nation's Teja Gerken for a live discussion about Santa Cruz Guitars, Catfish's signature model, and much more.  The event will be hosted on the Peghead Nation Facebook page.
Please join us Friday, February 12 for a fun hour, and be sure to follow Peghead Nation on Facebook for event updates.
Related Events Posts
Peghead Nation hosts the Santa Cruz Guitars founder and one of their signature artists live on Facebook, Friday, December 11 at 3 PM Pacific Time, for a special conversation.

Read More