Remembering Ralph Stanley
Peghead Nation banjo instructor Bill Evans talks about the influence of one of the titans of bluegrass music.
July 13, 2016
Back around 1970, my neighborhood record store in Norfolk, Virginia, had a small section of bluegrass LPs that were tucked in the very back of the store. Early on in my discovery of this music, I learned much about what bluegrass was all about by reading the liner notes and staring at the pictures on the LPs that they had in stock.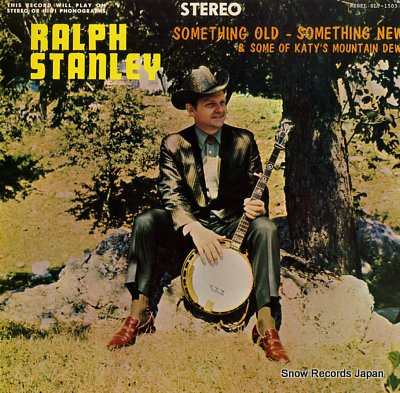 My first two purchases were Country Cooking's Barrel of Fun, featuring Tony Trischka and Pete Wernick on double banjos, and Ralph Stanley and the Clinch Mt. Boys' Something Old, Something New, Some of Katy's Mountain Dew. Ralph played both clawhammer and three-finger banjo along with Curly Ray Cline on the fiddle and Roy Lee Centers on guitar and lead vocals. I didn't know it at the time, but with these two albums, I was immediately experiencing the diversity of approaches that would characterize bluegrass for me for as long as I've played it. My version of Ralph's tune "Fling Ding" is below.
As I think about the passing of Ralph Stanley, I celebrate how Ralph – as a person, as a singer, as a banjo player – kept all of us continually connected to a slice of the deep and diverse cultural roots of bluegrass music. Most of us are drawn to this music at least in part because we want to be a part of something larger than ourselves, and for decades, Ralph's music offered an entry point to that other world. No one would ever make the claim that Ralph Stanley wasn't "authentic." We love his music in part because we long for a similar authenticity in our own lives and music.
Related Breaking News Posts
Our instructors have released great new lessons, tunes, and techniques in our guitar, mandolin, fiddle, banjo, dobro, ukulele, and bass courses.

Read More
Our instructors have released great new lessons, tunes, and techniques in our guitar, mandolin, fiddle, banjo, dobro, ukulele, and bass courses.

Read More