My Music Camp
On the joys of spending a musical week in the mountains at the Targhee Music Camp.
By: Tara Shupe
January 9, 2017
It's Monday morning at the Targhee Music Camp and we're all gathered in a huge white event tent behind the Teewinot Lodge at the Grand Targhee Ski Resort in Alta, Wyoming. Campers balance coffee mugs, information packets, and instrument cases, exchanging awkward hugs and handshakes with old friends and camp newbies until camp director Thomas Sneed quiets the crowd to spin quickly through the camp schedule, discuss class meeting places, and go over meal plan details. Sneed greets students at each all-camp morning meeting with his deadpan humor and exaggerated mannerisms, before dismissing each gathering to the first classes with the Sneed cheer, "We are here to make some memories!"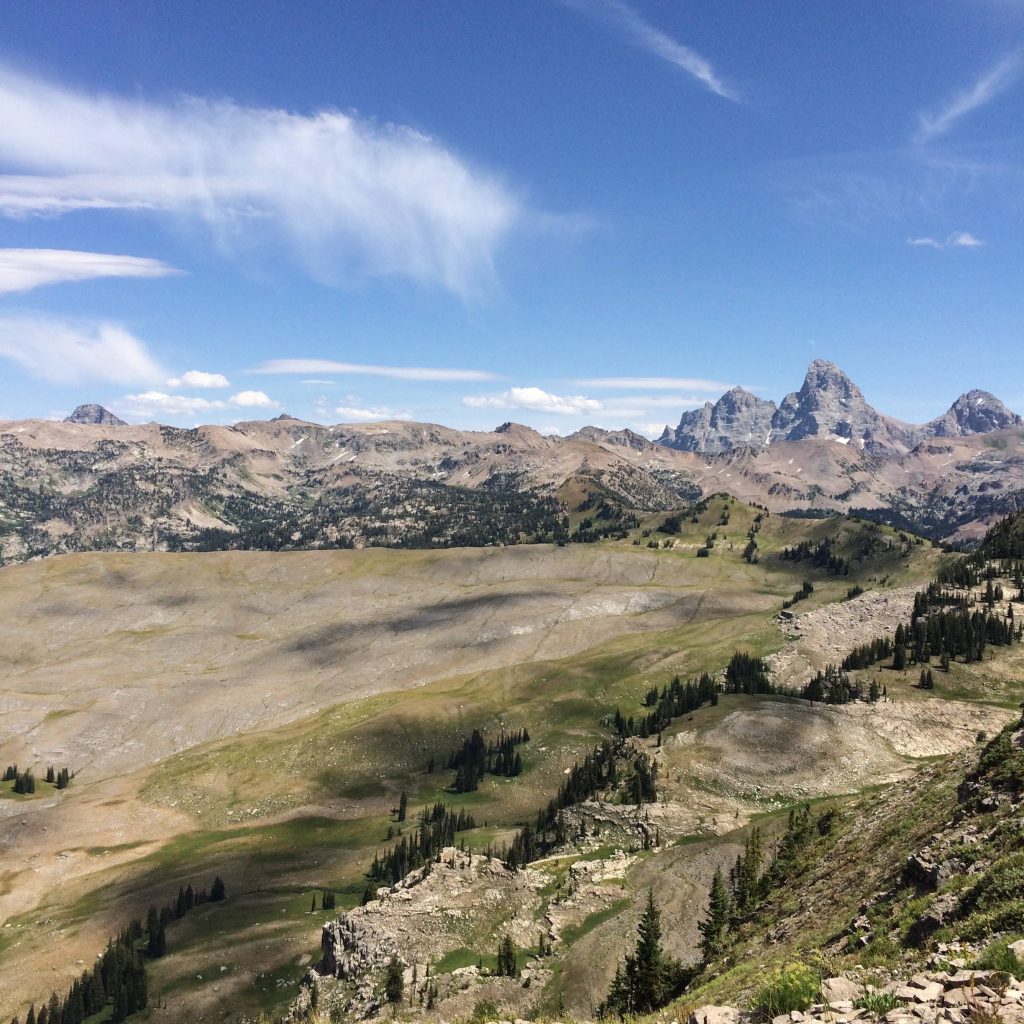 I have attended the Targhee Music Camp as a guitar, resonator guitar, and songwriting student, and every time I walk away feeling altered as a musician and person. As a mandolin and fiddle teacher myself, I encourage all my students to go to music camp because I know that it will change their approach to their instrument and give them months of motivation, as well as great practice ideas and new songs and tunes to learn.
Many of my students have trouble making the transition from playing fiddle tunes in their rooms to playing with other people. And while music camp won't cure you of performance anxiety, it will give you the chance to immerse yourself in music for a week and play with other musicians of all levels as excited to share and learn as you are. The friendships you make at camp will last a lifetime, and you'll have the time of your life.
The Targhee Music Foundation formed in 2015 around the then ten-year-old Targhee Music Camp with a mission statement dedicated to preserving musical history and promoting musical participation among adults and children through educational programs, camps, workshops, and events in a supportive and sustainable environment. Each year the teaching roster is filled with veterans of an array of traditional musical genres, from revered Bay Area old-time greats the Blue Diamond Strings to bluegrass superstars Blue Highway to musicians taking traditional music to a different place, like camp regulars the Infamous Stringdusters or Jayme Stone's Lomax Project. Each year brings a new songwriting prophet who will leave rooms full of students in tears with their wise truths and calls to write "the truest songs that will save the world." Or, you might group-write a song that your songwriting guru will perform later that week at the Targhee Bluegrass Festival, which starts when music camp ends.
Targhee Music Camp offers instruction on guitar, banjo, mandolin, bass, fiddle, resonator guitar, sound engineering, singing, and songwriting. The camp is accommodating of all levels, but I encourage all potential students to do a little research on the instructors, and think about what you want to take away from your four days of study (see the 2017 lineup of instructors, below). The instructors and camp directors are there to make your camp experience everything it can be. So don't be afraid to ask questions or request that your teacher cover a concept you want to explore. The elective classes are often where I learn the most exciting stuff. Whether it's Billy Cardine explaining music theory in very clear, usable ways, or Jody Stecher playing old recordings to illustrate American modes, you can't help but come away with a deeper understanding and love of music.
Some of my favorite camp moments come during the band scramble. Groups of all instruments, ages, and abilities spend the afternoon crafting their three-song sets for a performance on the Trap Bar stage that night. Songs run the gamut from originals to rock covers, German folk songs to bluegrass standards, sung by tentative, scared voices or professional crooners, delivered to a packed bar of the single greatest audience that ever was, pouring more encouragement, love, and genuine enthusiasm on everyone who steps onstage than you can imagine. The excitement carries everyone out into the evening chill, fueling late-night jams into the morning.
The icing on this camp cake is the location. On Wednesday, campers, instructors, and the saintly volunteers all ride the ski lift to the annual mountain-top camp jam to play bluegrass standards while looking out across the miles of lush farmland in the Swan Valley or up at the dramatic, jutting peaks of the Grand Tetons on the other side. To get the full camp experience, I recommend finding a couple of hours between sessions to walk (or mountain bike) the perfect winding trails to mountain meadows and forest seclusion. Camping is available just down the hill from the resort village. It's a slightly more rugged and cheaper option (for those who don't mind what some would call "glamping") to the six cozy slopeside lodges at the resort. Forest campers attending the camp can use the employee shower rooms at the base of the hill. They are modern and clean, and the shower makes you feel like a million bucks on your walk up the hill in the dew-kissed sunshine to the morning camp meeting.
On the final morning, we all meet under a tent just off the center of Targhee Village with a view of the morning sun creeping over the mountains. The logistics of fitting 250 campers on the main stage for our festival performance are discussed, then our final teacher performance is introduced and everyone is encouraged to sing along. Eli West strums and sings through the first tranquil verse of "The Poor Cowboy," campers joining in for the chorus, voices united in joy, friendship, and the transformation a week of music camp brings, rising with the reverence of a hymn up into the Wyoming sky.
Related Workshops Posts
Our mandolin and guitar instructors talk about their unique approaches to improvising and field questions from their students in this 90-minute workshop.

Read More
The mandolin master took over the Peghead Nation Facebook feed recently to answer questions from his students and play a few tunes. Watch it all here.

Read More